The construction of the largest aircraft hangar in the United States is well underway, thanks in part to the heavy lifting capabilities of Engineered Rigging. The new United Parcel Service (UPS) Northwest Aircraft Maintenance Complex in Louisville, KY, will feature a 275,000 square foot hangar capable of housing two of the largest aircraft in the UPS fleet, the Boeing 747-8F.
A vital component of the new hangar is a massive 380-foot long box truss, weighing in at an impressive 1.7 million pounds. To position this enormous structure, Engineered Rigging employed its state-of-the-art strand jacks to execute the lift safely and efficiently.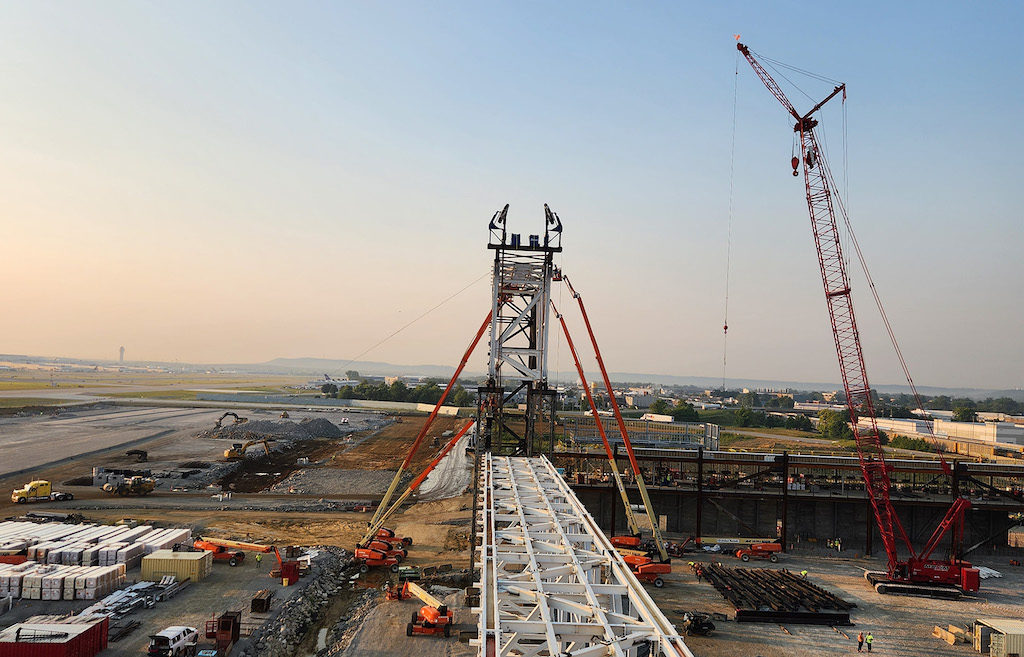 Working alongside Hensel Phelps, the general contractor, Midwest Steel, the steel erector, and Ruby and Associates, the lift engineer, Engineered Rigging provided four 300-ton HSL30006 strand jacks, four SLPP15E hydraulic power units, and a unique above-jack strand managing recoiler system.
Using strand jacks for this job provided several benefits, including the elimination of the dangers associated with suspended crane loads. The strand jack is a linear winch that uses a bundle of steel strands to move through a main lifting jack. Above and below the cylinder are anchor systems that grip the strand bundle simultaneously, allowing for the safe and reliable lifting of heavy loads.
The box truss presented a significant challenge due to its size and weight, but also its susceptibility to thermal expansion as temperatures fluctuated throughout the day. To address this issue, Engineered Rigging performed the lift during the evening-to-night time frame and mechanically supported the load overnight to allow the truss to cool.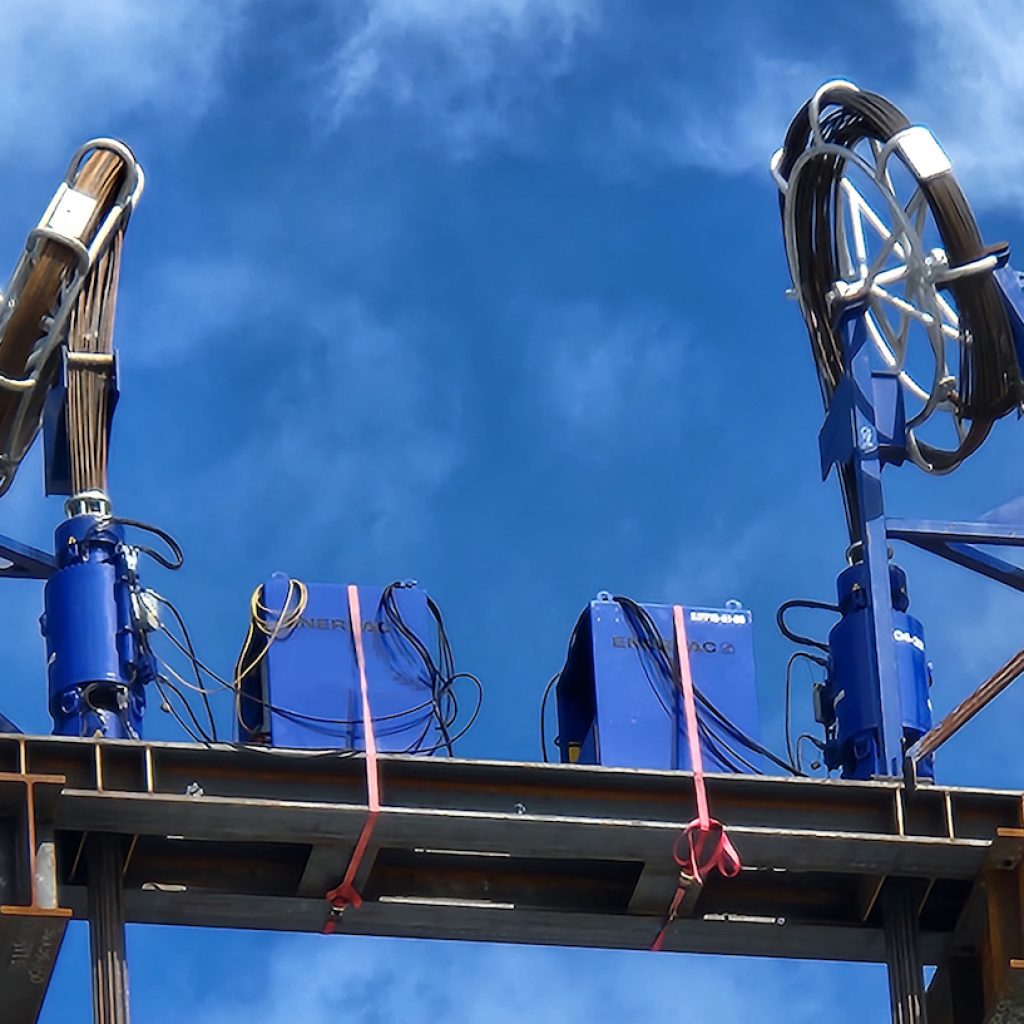 With the strand jack system supporting the load in place, workers could safely wait until temperature conditions were optimal to bolt the box truss into place. This process took several days to complete, but the strand jacks provided the ability to wait safely.
In addition to the strand jacks, Engineered Rigging also supplied a split flow pump to each temporary tower supporting the incomplete truss. Once the box truss was secured, the pumps and locking hydraulic cylinders facilitated the removal of the temporary towers.
Mike Beres, Director of Operations for Engineered Rigging, expressed his satisfaction with the successful completion of the project. "Engineered Rigging is happy to have applied our heavy lifting expertise to the UPS Northwest Aircraft Maintenance Complex. It is exciting to know that we have been able to help UPS keep its planes in the air as it meets growing global demands for air transport."