Curtiss-Wright Industrial Division has recently introduced the JC8100, a modernized version of its JC8000 series joystick controller. This updated joystick includes a center detent that enhances its return-to-center operation and is designed for heavy-duty construction and material handling applications such as rough-terrain lift trucks, telehandlers, and wheeled loaders.
Despite a minimum under-panel depth of the joystick body at 83mm, the JC8100 joystick controller has a low shaft pivot-point position to provide high strength capability within the small body space envelope. This feature reduces the joystick's angular deflection while still enabling operator hand movement and minimizing wear on base-to-grip wiring, which enhances overall reliability.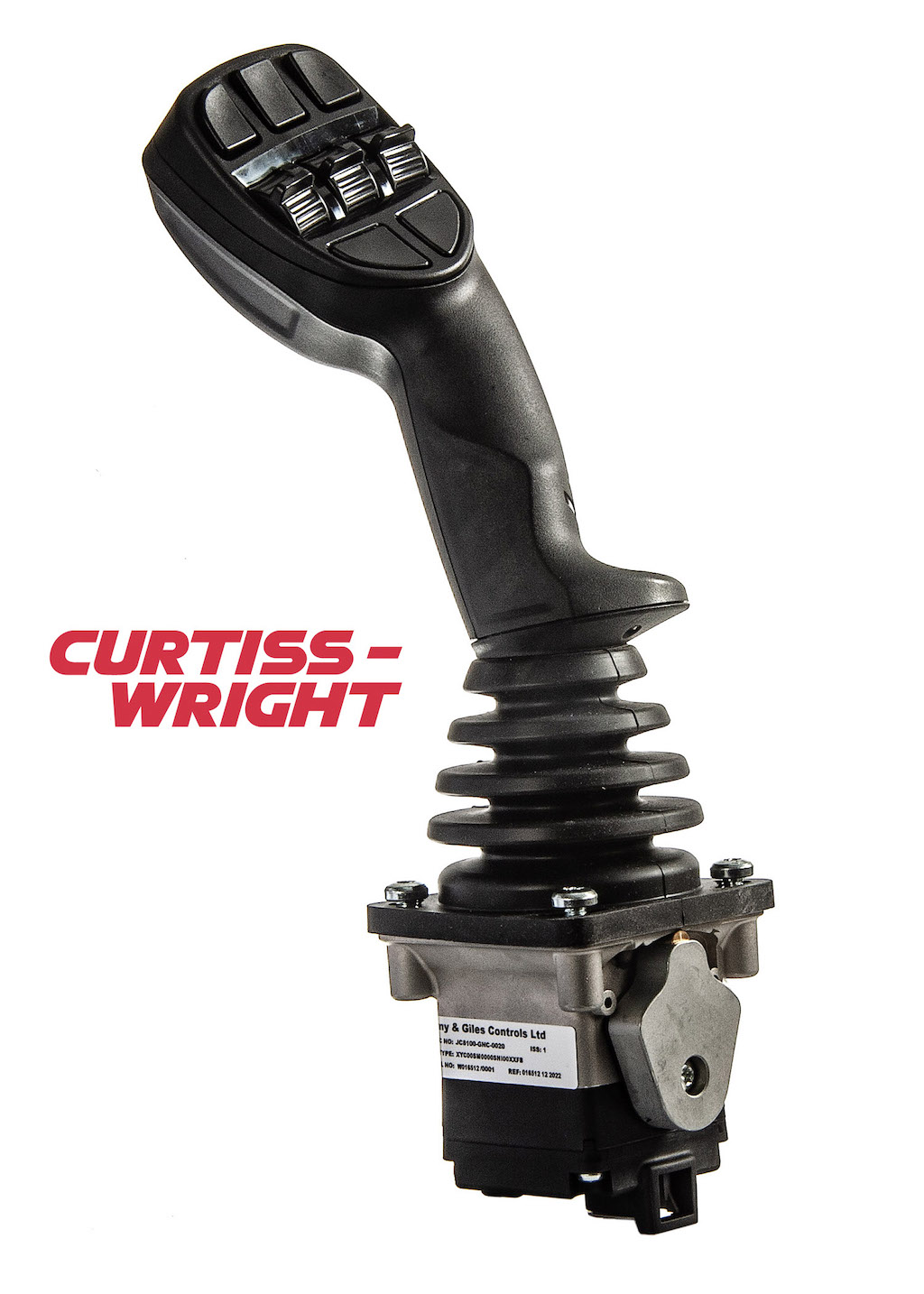 The JC8100 joystick controller also features Hall-effect sensor technology that eliminates contact wear and provides safety functionality through dual analogue outputs with sense options per axis or J1939 or CANopen output options. The product's electronic robustness is ensured by sealing the internal PCB to an IP66 and IP69k rating. Furthermore, the connector detailing is simplified, using industry-standard, integrated sealed connectors, ensuring product integrity throughout its five million cycle lifetime.
The JC8100 joystick controller is available with various multi-function grips, including those with up to four axes of additional proportional control, featuring up to ten finger/thumb controls such as pushbuttons, rocker and momentary switches, proportional rollers, and more. The joystick can also be provided as a "base-only," allowing custom grips to be fitted as per the user's requirements.