Equippo, a European full-service equipment marketplace, has launched an innovative fleet management solution to help small contractors in the construction industry to easily and effectively track and offset their CO2 emissions. While larger companies and equipment manufacturers have been making strides towards electrification and sustainability, smaller contractors have been slower to adopt changes towards net-zero emissions. Equippo aims to make the process of going green accessible and easy for small contractors by providing a tool that allows them to manage their entire fleet's environmental impact with just a few clicks.
According to a status report from the UN Environmental Program, the construction sector is "not on track to achieve decarbonization by 2050," and CO2 emissions from building operations reached an all-time high in 2021. With up to 95% of construction, architecture, and civil engineering firms being micro-enterprises or small and medium-sized enterprises, it is clear that the SME sector needs support to help change the mindset towards decarbonizing construction.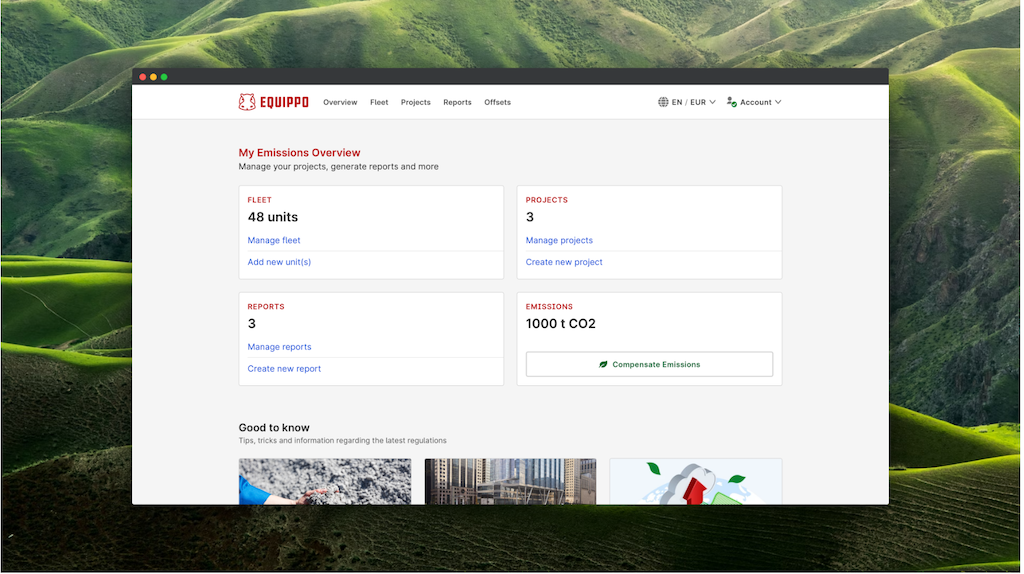 Equippo's cloud solution, called the Emissions Cockpit, provides contractors with an easy way to calculate, manage, and compensate for their fleet's CO2 footprint, helping them to establish sustainability goals and get ready for new EU-wide regulations. The tool also allows them to offset their emissions, giving their jobsite customers the choice to go green. Unlike other solutions, it doesn't require set up fees or connection to telematics. After project completion, contractors and their jobsite customers can receive certificates with project tracking codes.
Some of Equippo's customers, such as Eberhard Bau and Käppeli in Switzerland, have already made significant strides towards sustainable construction. Eberhard Bau has invested heavily in capturing CO2 in environmentally friendly concrete, while both companies use electric heavy-duty trucks regularly. Silvan Eberhard of Eberhard Bau has praised Equippo's marketplace as both sustainable and profitable, noting that the company sells equipment through direct transactions to other contractors worldwide.
Equippo's initiative is an important step towards making sustainability accessible for small contractors in the construction industry. With the construction sector accounting for a significant portion of global CO2 emissions, it is crucial that all companies, large and small, take steps towards decarbonization to help mitigate the impact of climate change.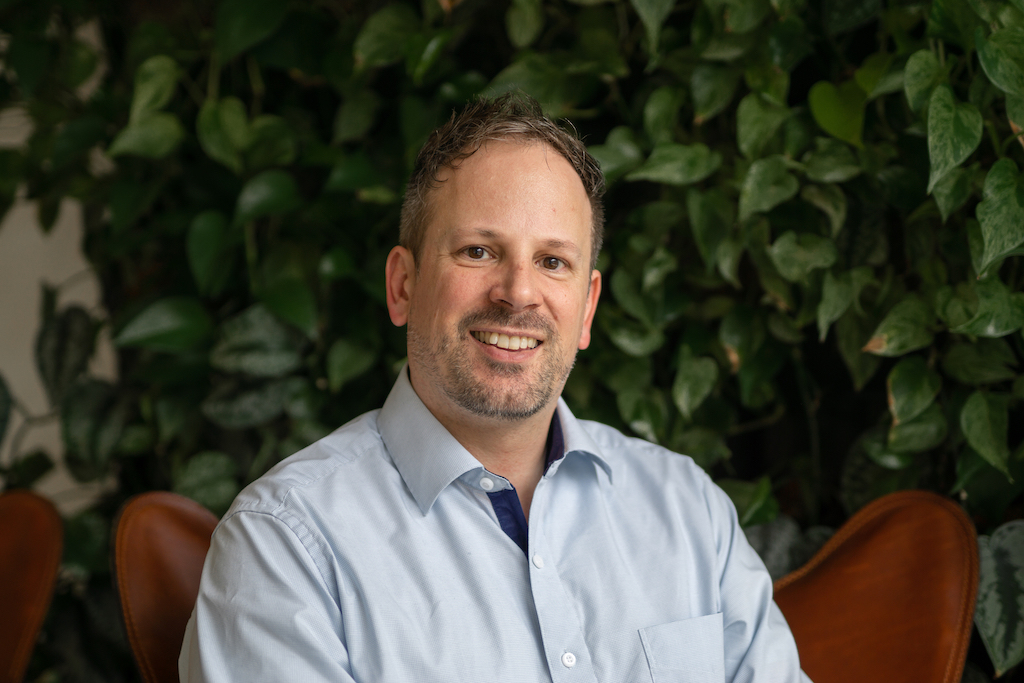 Photo: Michael Rohmeder, CEO of Equippo
 "The used equipment industry likes to say that there is Diesel in our blood. Not everybody loves the idea of going green," said Michael Rohmeder, CEO of Equippo. "Most of our contractor customers are afraid of the new regulations and how they will be implemented. Equipment prices have gone through the roof with expensive exhaust aftertreatment systems and there are so many new rules, the pain is real. We are trying to make it very simple and accessible to track CO2 emissions. This is just the beginning of our journey to help change the mindset and make sustainability solutions around equipment easily accessible."