Drydocks World, a subsidiary of DP World, has successfully completed a refurbishment and conversion project for the Firenze, a floating production storage and offloading vessel (FPSO) that will be redeployed off the coast of Côte d'Ivoire in West Africa. The project was completed within a swift timeframe of 15 months for Saipem S.p.A, a multinational oilfield services and engineering company. The completion of the project will enable Eni and Petroci Holding, the end-client and Italian energy company, to redeploy the vessel at their first offshore discovery in the Ivory Coast, the Baleine Field.
Drydocks World had to deploy 3,000 workers on a daily basis to complete the project in the stipulated time. The company maintained the highest standards of health and safety, resulting in a milestone of six million Lost Time Injury (LTI) free man-hours.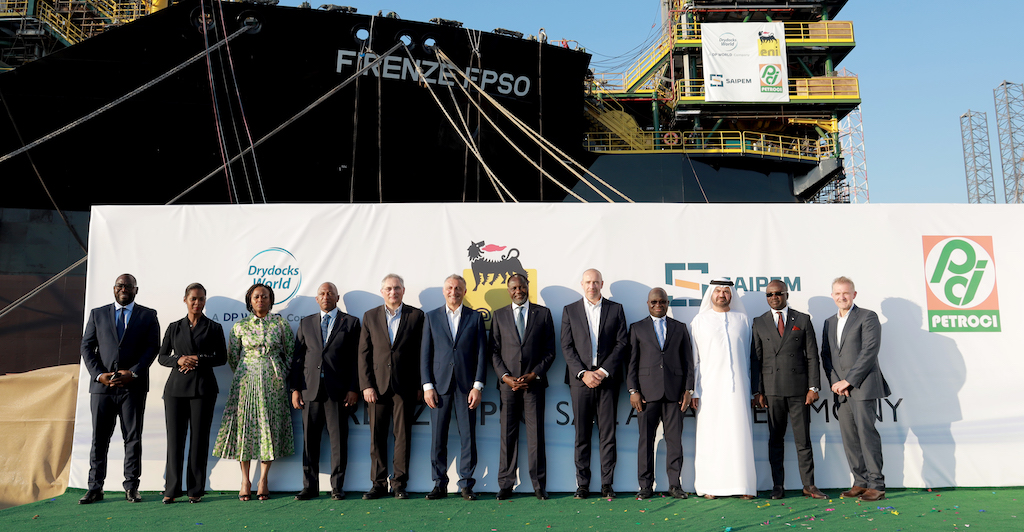 The technical scope of work for the project included procurement of bulk material, engineering, construction, and support for onshore commissioning. The project also included life-extension and the installation of new equipment to minimize gas emissions and utilize 100% of produced gas.
The FPSO Firenze upgrade included the fabrication and installation of five new modules. Steel, piping, cabling, and extensive coating activities were also undertaken on all cargo and ballast tanks, hull, and topsides. Major refurbishments were done on the accommodation, helideck, boilers, gas turbine generators, static equipment, and process modules. Additionally, the existing bow-mounted turret was modified with bearing replacement and gantry/swivel structure refurbishment.
By completing the project in 15 months, Drydocks World provided an important advantage to Eni, Petroci, and Saipem by accelerating production at the Baleine field. The successful completion of this project demonstrates Drydocks World's expertise in refurbishment and conversion projects and its commitment to maintaining high standards of health and safety.
Commenting on the completion of the FPSO Firenze project, the CEO of Drydocks World, Capt. Rado Antolovic, PhD said: "We are proud to have completed this project in close collaboration with our customer and in such a swift timeframe. Our teams worked tirelessly to ensure the project was fast-tracked and delivered in just 15 months. We are grateful that we had the opportunity to work dynamically with our client, Saipem, which allowed us to evolve and adapt the scope of work. We look forward to continuing our successful collaboration in future projects."