EDF Renewables and Maple Power have been selected by the French Ministry of Energy Transition to lead the development of the Centre Manche 1 offshore wind farm in Normandy, following the fourth offshore wind tender in January 2021. The project company owned by the consortium will design, construct, operate, and decommission the wind farm, which will generate competitive renewable electricity, contributing to France's carbon neutrality goals.
Expected to have a capacity of 1GW, Centre Manche 1 will be situated more than 32km from the coast of Manche and Calvados in Normandy. It is projected to provide energy for over 1.5 million people, supplying approximately half of the electricity requirements of the Normandy region.
EDF Renewables, Maple Power, and its shareholders – Enbridge Inc. and Canada Pension Plan Investment Board – have developed three offshore wind projects in Normandy as part of France's fixed bottom offshore wind tenders since 2011. This latest project will be the fifth offshore wind farm in France, and its development is aligned with the country's plan to commission about 50 offshore wind farms by 2050, with a total capacity of 40GW.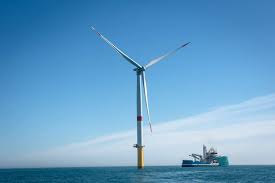 EDF Renewables and Maple Power are considered leaders in offshore wind in France, having built the country's first offshore wind farm off the coast of Saint-Nazaire with a capacity of 480MW. The companies are also constructing the Fécamp (500MW) and Calvados (450MW) offshore wind farms, as well as the Provence Grand Large floating offshore pilot project (25MW). They are also working on the Dunkirk offshore wind farm (600MW) development.
EDF Renewables and Maple Power have pledged to maintain close communication and consultation with local stakeholders, such as the state, local authorities, industrial companies, fishermen, environmental associations, and others, throughout the development, construction, and operation of the Centre Manche 1 project. The wind farm is expected to begin operation by 2030.