The Jumbo-SAL-Alliance (JSA) has started work on the Basrah Refinery Upgrading Project for JGC Corporation, which is one of the largest projects undertaken by the Alliance. The Jumbo Javelin loaded the first of 19 transports at Dahej India.
To transport a total of 450,000 freight tons of cargo for its client, the Jumbo-SAL-Alliance will use dedicated vessels Jumbo Kinetic and SAL Heavy Lift's MV Svenja. The two vessels, with deadweight tonnage of 14,000 t and 12,500 t respectively, are strong enough to handle all modules and small enough to access the restricted Morimatsu plant in Nantong, China, where much of the cargo will be loaded. The JSA will also provide vessels to conduct an additional five voyages using its combined fleet of thirty vessels.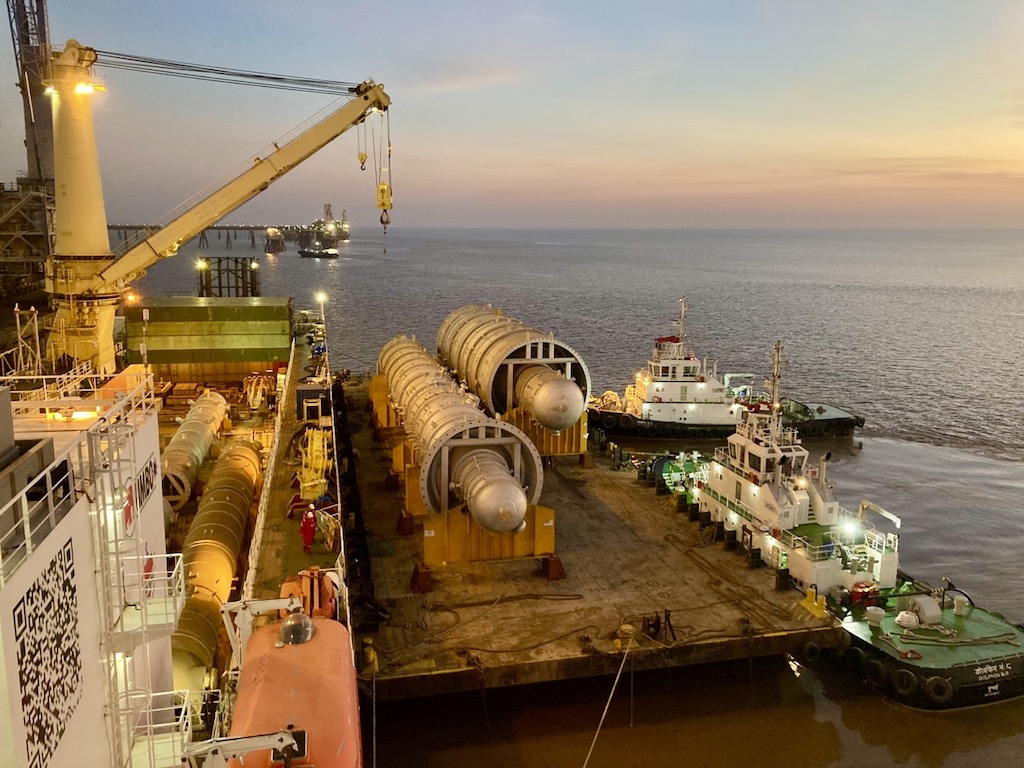 The Jumbo-SAL-Alliance will transport a range of items from locations in India, China, Thailand, and Korea, including 80 modules and 31 pieces of equipment. The Alliance will use JGC's in-house designed frame, specially developed for lifting modules at the Morimatsu facility, to draw upon its experience of using module lifting frames.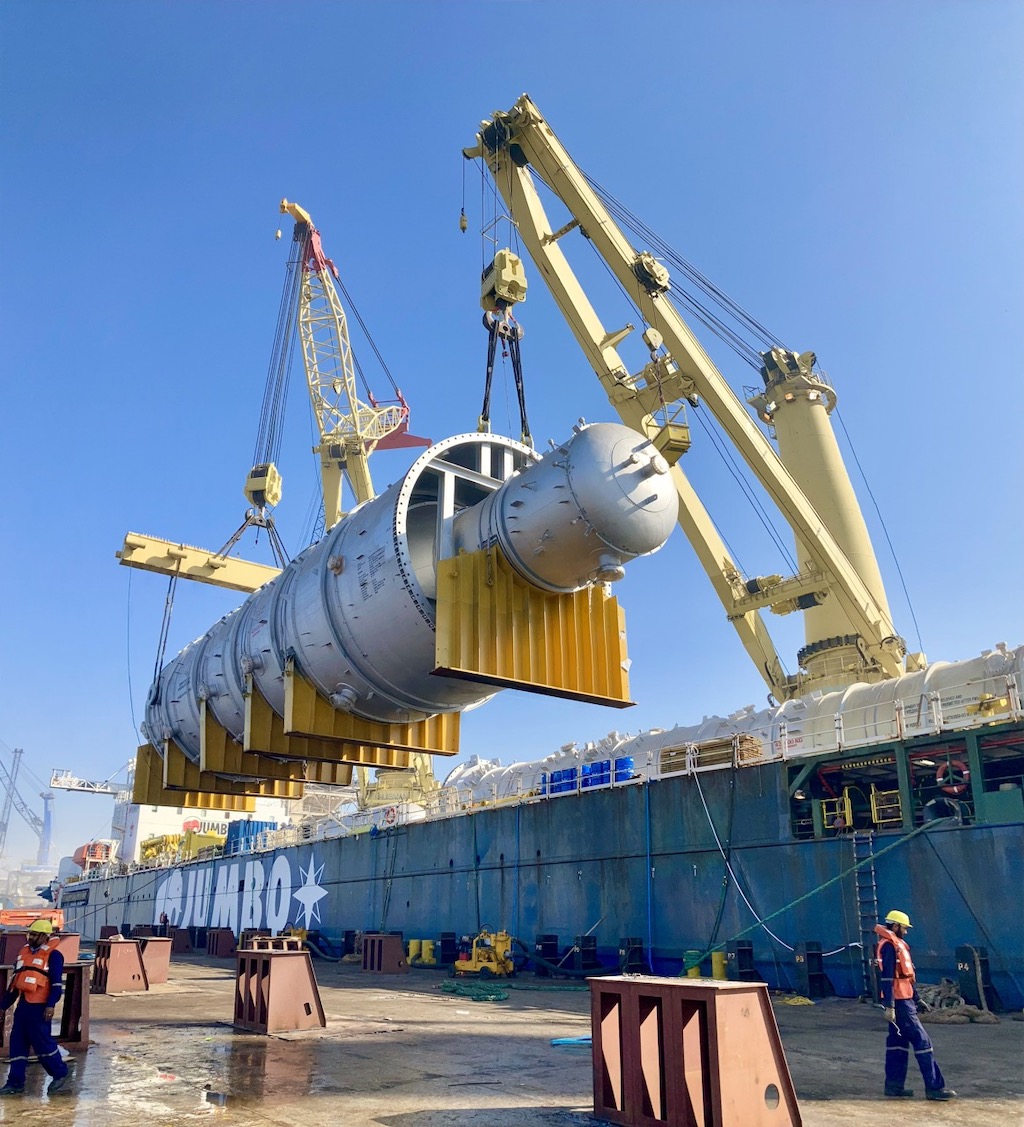 The JSA began preparations for the project in 2019, providing engineering support, designing four different loading spread mats, and creating a hybrid contract to service the needs of both parties. The two companies have a keen focus on safety as the project is undertaken in a hostile environment.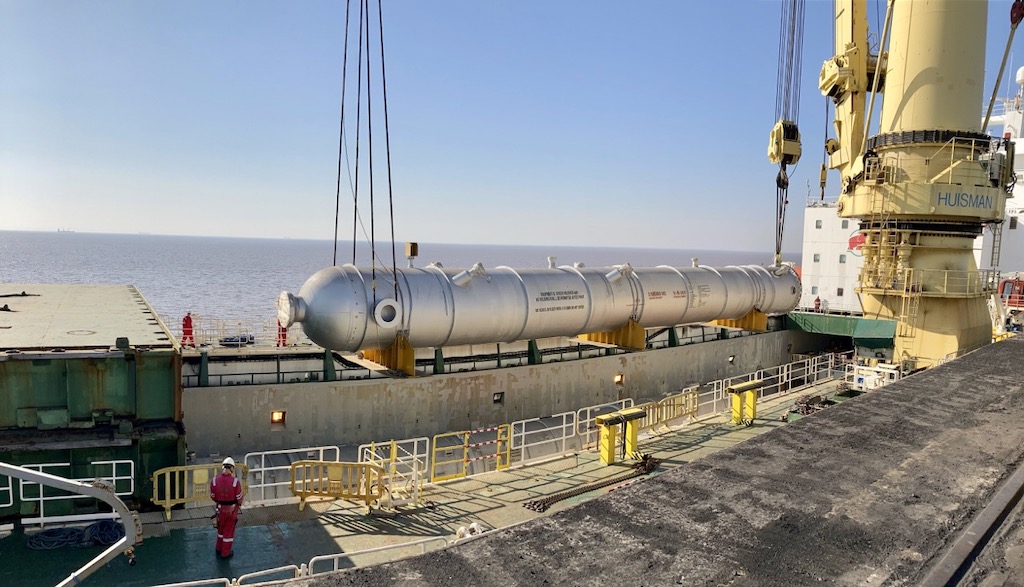 Laurens Govers, Commercial Manager at Jumbo-SAL-Alliance: "In every project that we undertake we consider not only the costs of transportation, but also the total project cost. With this project, our early involvement played a considerable role in this. We were able to work along with the client in tweaking the sailing schedule and suitable vessel rotations to match the vessels and maximise efficiency."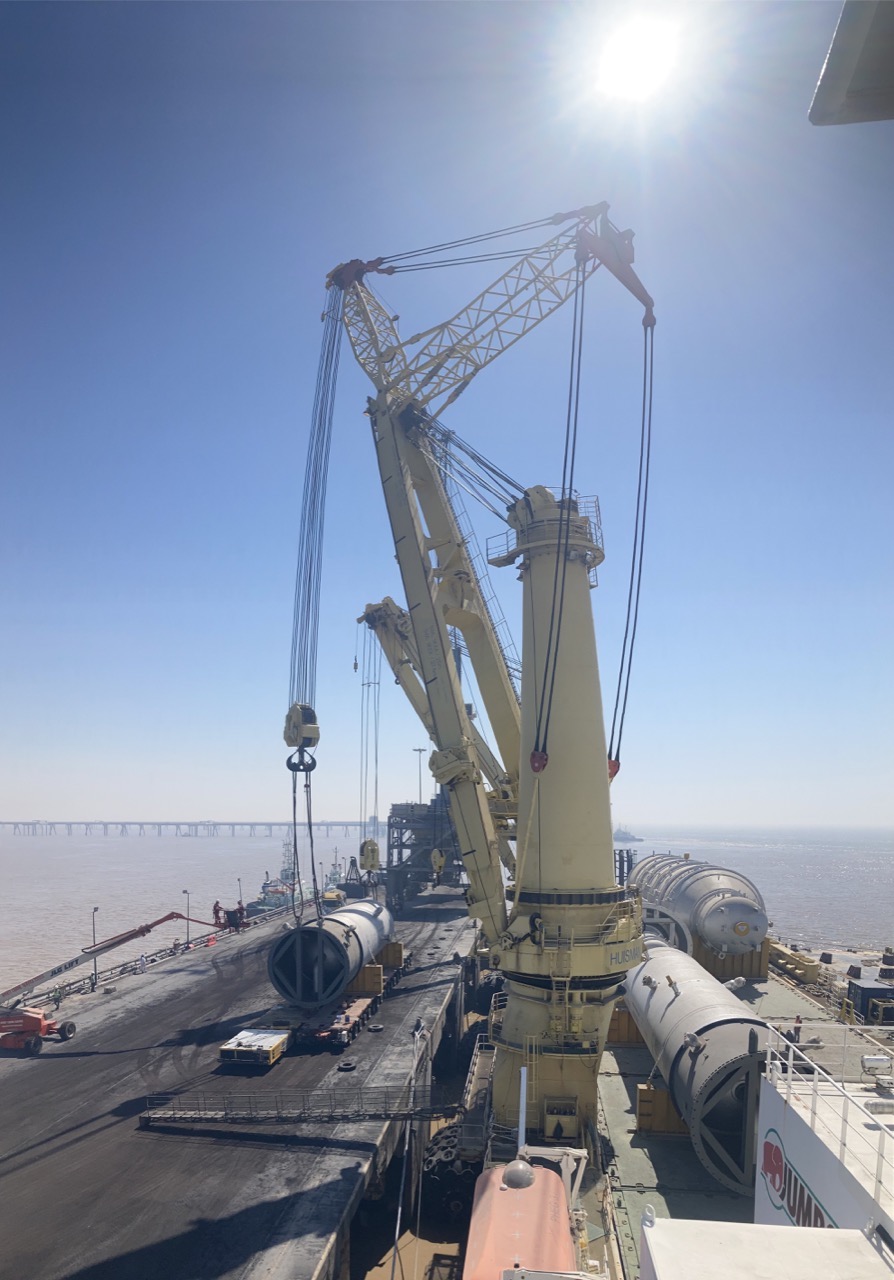 JGC is carrying out an EPC scope in the refinery upgrading project on behalf of the South Refineries Company. JGC's scope includes construction of a fluid catalytic cracking unit, a vacuum distillation unit, and a diesel desulfurization unit. The upgraded refinery will help reduce Iraq's dependence on imports and contribute to reconstruction and economic growth.