Ritchie Bros., a heavy equipment auctioneer, experienced a 24% increase in the sale of excavators at their Dubai site in 2022 compared to the previous year. This success was due to strong international buyer participation in their online Timed Auctions. With a shortage of new equipment and an increase in construction productivity, demand for used equipment and heavy machinery remains strong in the first quarter of 2023. The ongoing chip shortages, manufacturing delays, and other market conditions are contributing to the high demand for used and near-new equipment from global buyers.
Ritchie Bros.' auctions in Dubai are attracting strong online attendance, with over 1,000 bidders from 69 countries participating in their January online auction. The top buyer countries were the UAE, Kuwait, India, USA, and Uganda, while Canada and The Netherlands were also represented. Excavators were the most notable category sold in 2022, with a 24% increase in volume sold compared to the previous year.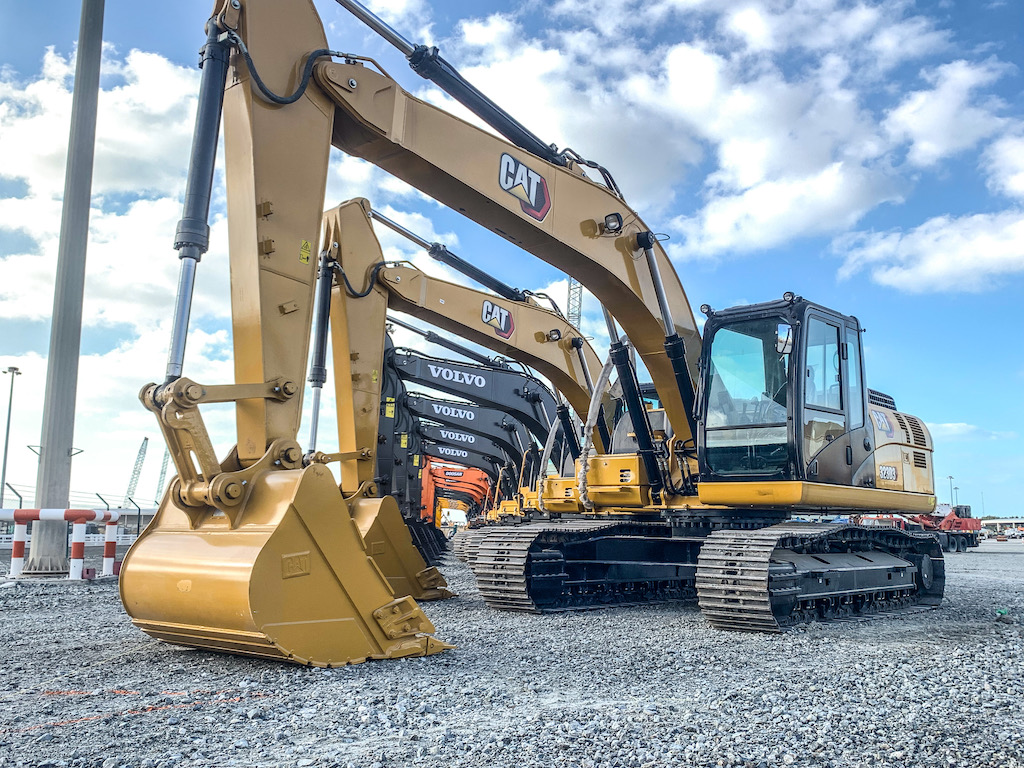 The company's next online auction in Dubai is scheduled for March 21-22, 2023, and features nearly 1,200 items of heavy equipment and machinery, including over 90 hydraulic excavators. Ritchie Bros. is offering five featured picks, including a 2021 CAT 336GC, a 2009 Komatsu PC1250-8R, an unused 2022 Hyundai R340L, an unused 2022 Volvo EC300DL, and an unused 2022 Hitachi ZAXIS 200-5G. The auction also includes three Eco-Smart 2021 Komatsu PC350LC-8M0 excavators with low fuel consumption, work modes, and low fuel consumption guidance displayed on monitors, making them an interesting option for eco-minded company executives.
Additionally, the auction includes a wide range of machinery categories such as Mini Excavators, Forklifts, Cranes; SUVs, Skid Steer Loaders, Wheel Loaders, Rock trucks, and Articulated Dump Trucks.
Bidders can access detailed information, including photos, videos, and inspection reports, on the Ritchie Bros. website or the free mobile app. They can also inspect items in person at the Jebel Ali auction yard in Dubai. The Timed Auctions are open for bidding for several days until bidding closes at staggered times on the closing day(s). Ritchie Bros.' Online Timed Auctions are unreserved, meaning there are no minimum bids, and the highest bidder always wins the item.