Himoinsa and Repsol have partnered to provide customers in Spain and Portugal with a comprehensive solution for electricity generation using LPG generator sets, which are recognized by the European Union as an alternative fuel. LPG is a transitional power source that can also help customers save on machinery operating costs. As one of the leading international manufacturer of generator sets, and a global multi-energy company committed to the energy transition and achieving zero net emissions by 2050, respectively, the two companies are well-positioned to deliver this innovative solution.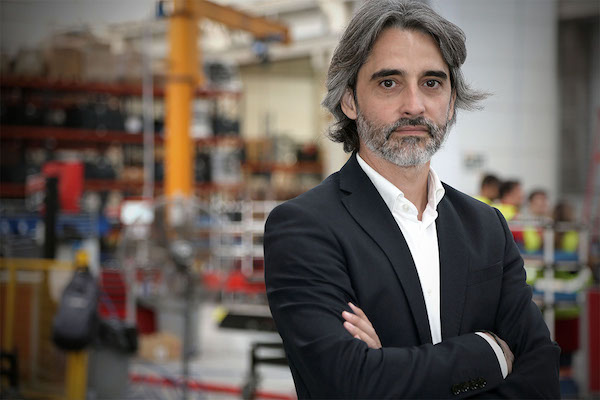 "LPG, in addition to saving money compared to traditional fuels at the moment, is considered a transitional power source and reduces carbon emissions and other important pollutants such as CO2, NOx and particulate matter," noted Manuel Aguilera, Global Gas Unit Head, who explains that Himoinsa is committed to generating electricity with gas as a vehicle for using fuels with a low carbon footprint.
Himoinsa is dedicated to advancing towards a sustainable future by integrating diesel generators with various alternative energy options such as biodiesel, battery, storage, hydrogen, and more. The LPG generator set is a crucial component of this transition. The company has a broad range of gas-powered generators, from 30 to 3,000 kVA, that can run on LPG, natural gas, and biogas. Additionally, the company offers a solution that features an integrated LPG storage system (patent pending) that can be linked to an external tank to increase the generator's running time as needed.
Félix de Orduña, LPG Commercial Director at Repsol, stated that "Repsol offers different LPG supply options, depending on the needs of each of our customers. On the one hand, there are those who need long-term, intensive generator set operating running time, using traditional bulk gas tanks and skids; and on the other hand, those who require a shorter operating running time, and therefore we offer a supply container with canned gas. We have developed an approved metal structure with nine 35 kg propane gas containers, which comply with all safety standards and can be easily transported."
Furthermore, "this agreement with HIimoinsa consolidates our position as a multi-energy company committed to the goal of achieving zero net emissions by 2050, being the first company in the sector to adopt this ambitious goal," added Félix de Orduña
As a result, Himoinsa and Repsol have developed a joint plan for 2023 to bring this comprehensive solution to their customers. Gas power generation is expected to increase by almost 40% in the next five years, which is attractive for its low emissions and low noise levels. These features are particularly appealing to rental companies, especially for event use and in urban areas where regulations are becoming increasingly stringent.