Goldhofer is showcasing four products for the American market during the Conexpo exhibition in Las Vegas. These include the STZ-VL4 (3+1) lowboy trailer with flip axle and deck inserts, the »P12 PLUS« highway trailer specifically designed for the US market, as well as the »ADDRIVE« 2.0 paired with the industry-leading FTV 850 wind turbine blade carrier, also manufactured by Goldhofer.  
STZ-VL lowboy trailer
Efficiency is crucial in the demanding world of road transportation and Goldhofer's STZ-VL double drop semitrailers excel in this regard. With a design optimized for quick and easy front-end loading, these semitrailers can handle substantial payloads despite their low weight. Furthermore, the addition of a pin-on flip axle increases the flexibility and cargo capacity of the trailers, making them well-suited for use in states with varying heavy haul regulations.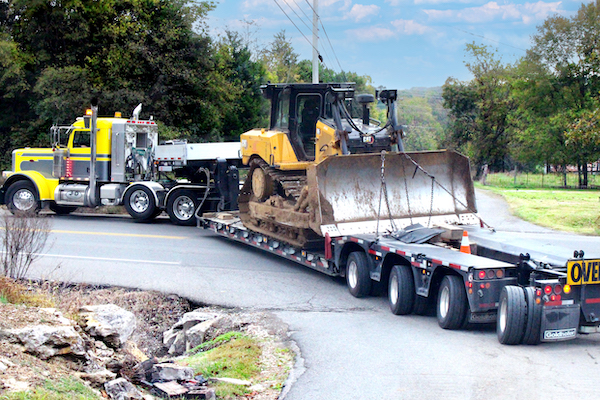 »P12 PLUS«
This vehicle can be easily adapted to handle various loads, maximizing fleet capacity utilization. With a maximum payload of up to 281,000 lbs (127 t) and a 26,400 lbs (12 t) axle load, the 12-axle version of the »P12 PLUS« is well-suited for heavy haul operations. Additionally, the trailer also offers the flexibility to be operated in 9- or 6-axle versions. The trailer's versatility is further highlighted by its range of accessories, including loading decks and turntables, that allow for the transportation of long and heavy loads using a steerable dolly.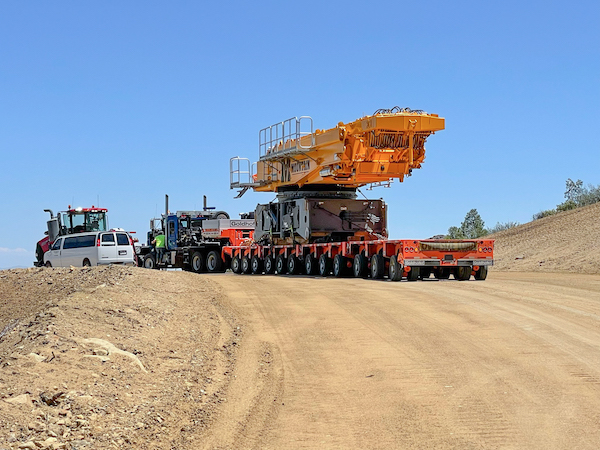 "A wide range of jobs with just one vehicle – Goldhofer's »P12 PLUS« represents our wealth of experience with the successful THP series transferred to the highway transportation market. Thanks to its variability, heavy haul companies can now ensure punctual delivery of diverse special and everyday loads across state lines with just one vehicle," said Jerry Rothwell, Director of Sales – North America.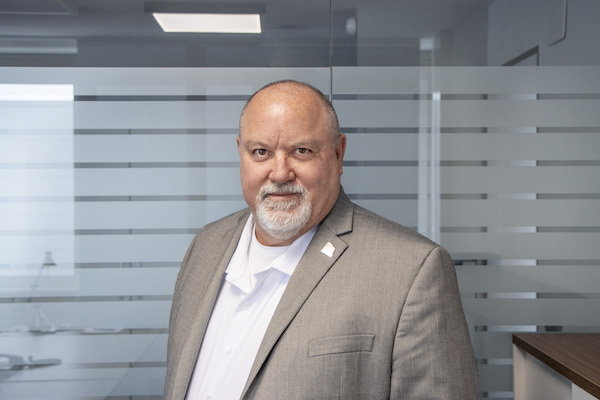 »ADDRIVE«
The »ADDRIVE« 2.0 is an intelligent solution that combines the benefits of a towed heavy-duty module with those of a self-propelled one. Featuring an impressive driving force, it can support the tractor up to a speed of 31 mph, and automatically disconnects at higher speeds, but can easily be reconnected at lower speeds without stopping. One of the main advantage of this device is the versatility to switch from the supporting function for road transportation to off-road operation as a self-propelled vehicle, which results in cost and time savings.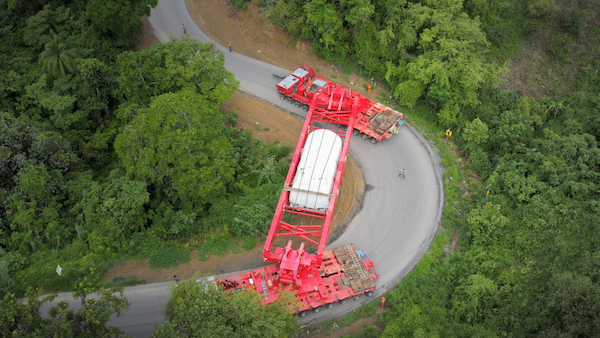 "With its various travel modes, it can be towed, used to deliver additional power to the tractor unit on the road and also operated independently as a hydrostatically powered self-propelled transporter," says Jerry Rothwell and he adds: "In countless combinations worldwide, more than 60 units are providing outstanding service for our customers, enabling transports that would otherwise have been much more complicated at a higher cost to complete.."
FTV 850 blade carrier
The FTV 850 has been designed to provide maximum safety and stability for wind turbine transports. The concept makes it easier to navigate difficult routes and reduces the need for modifications to roadside infrastructure. This makes it easy to navigate narrow passages in built-up areas, forests, and winding roads.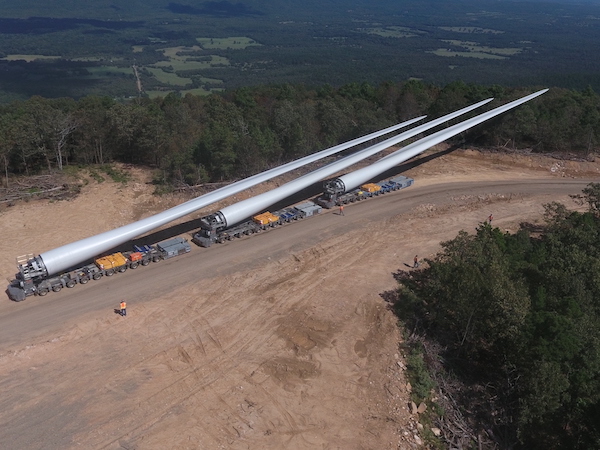 This blade carrier can be used not only in the basic width of 9.8 ft (3 m) but also in split combinations up to 13.1 ft (4 m) wide. With the right configuration, it can handle the latest generation of wind turbine blades, which require a load moment of up to 1,870,000 lbs (850 mt) and transport it with flexibility.