Austrian crane company Prangl GmbH deployed its Liebherr LTM 1250-6.1 mobile crane during the restoration of Saint Adalbert's Cathedral in Esztergom, a city located in the north of Hungary.
One of the landmarks of Esztergom is Saint Adalbert's Cathedral. It was built around the year 1000 AD, but was destroyed in a fire in the 12th century. After it was rebuilt, the bishops had it enlarged and embellished repeatedly over the following centuries. After being destroyed again, it was rebuilt once more in the 19th century, which took 47 years. Today it is the largest church in Hungary.
In the course of the current restoration of the cathedral, the large bell, weighing almost six tonnes, had to be lifted out of its tower so that the appropriate work could be carried out on it. To prevent damage to the windows and walls, it was necessary to remove the entire roof structure of the dome.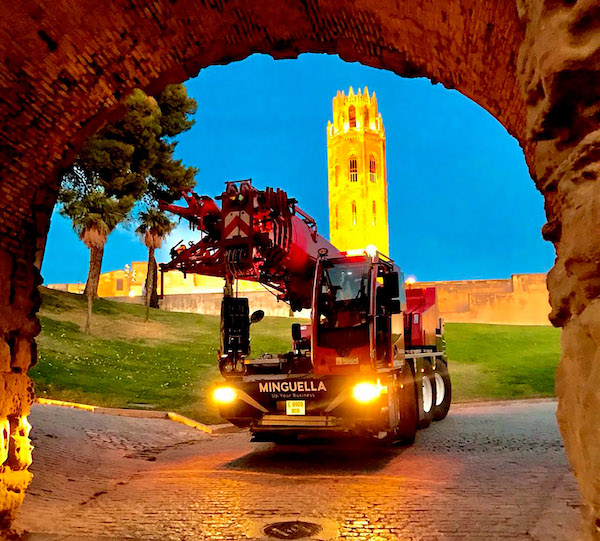 "The time pressure was particularly challenging on this job. For the complete operation – all tower and bell parts had to be lifted out – the time window was limited to less than two days. The original plan was to use a smaller crane with an auxiliary boom. However, due to the time pressure, this was not possible. That's why we chose our LTM 1250-6.1 for the job. The work was no problem for the 250-tonne crane with its 72-metre-long main boom," explains Gábor Kopasz from the Budapest branch of Prangl- Hungaria Kft.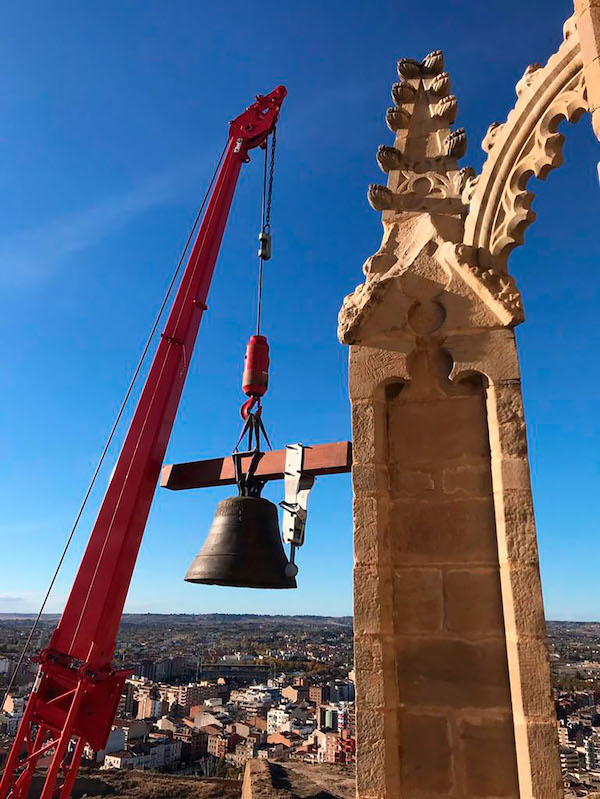 At a height of around 70 metres, the LTM 1250-6.1 lifted the roof structure with its five extended telescopic sections and lowered it to the ground. This made it possible to lift the large bell out of the tower. Due to the limited space, the operation had to take place above a basement construction. The roof structure and the bells are being restored on site right next to the basilica. Members of the public can view the ongoing work from an observation platform. The reconstruction of the cathedral is planned for spring 2023.