The German family owned company, Greiner GmbH, who specialises in development, design, and production of custom-built transport, assembly, and special-purpose systems, has recently delivered three new Sefiro's, specifically designed to the needs of the customers.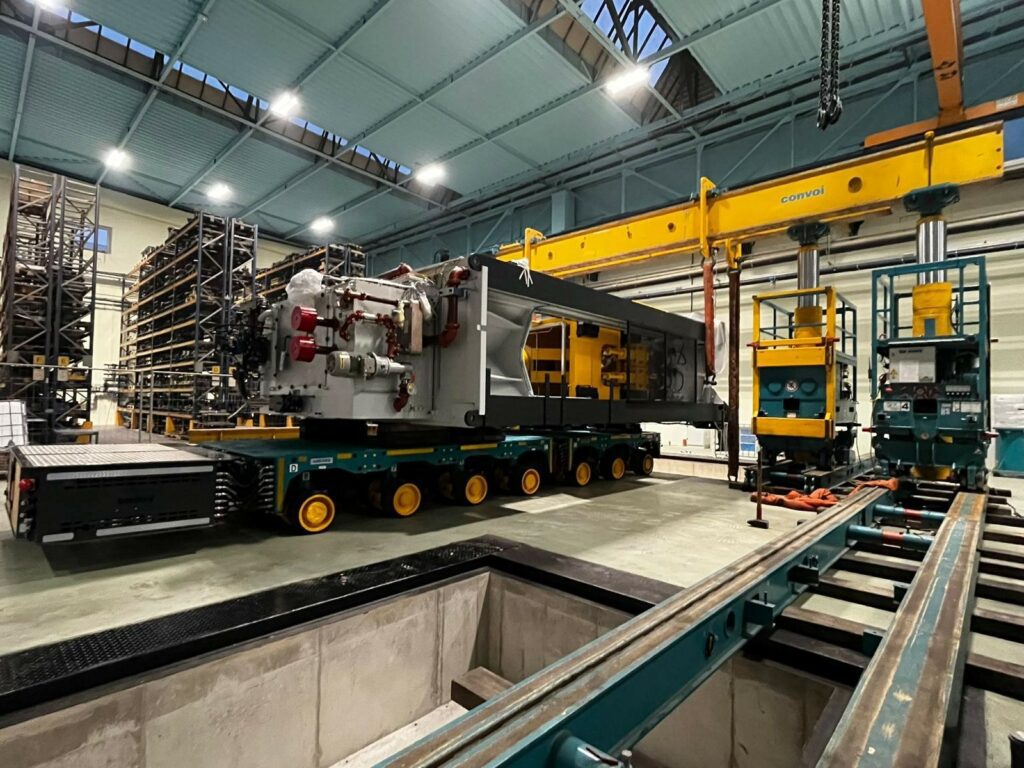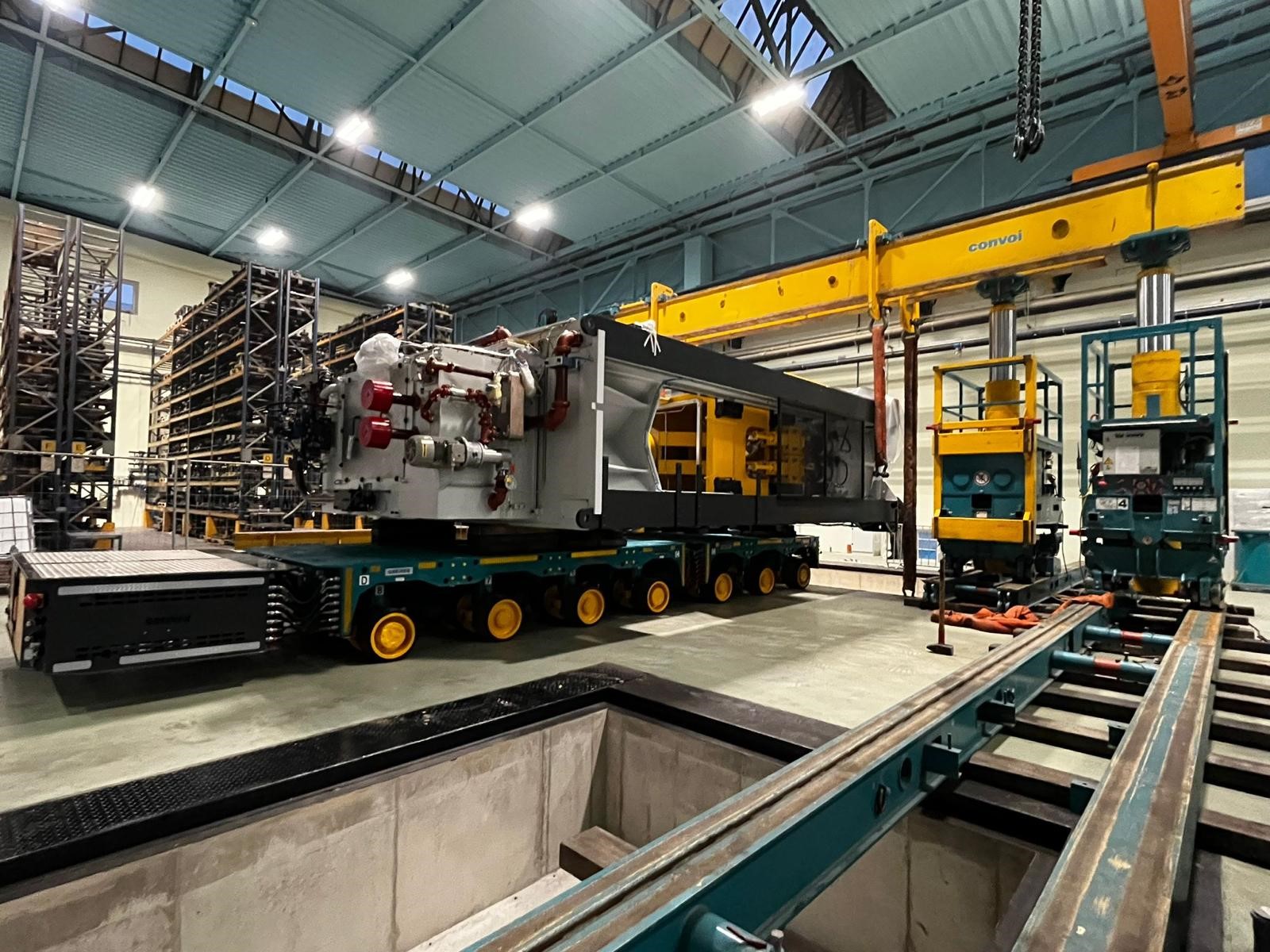 Greiner has delivered to the Maastricht-based Convoi BV a 4-axle line plus 3-axle line unit including a hybrid power pack. The permissible total weight of this vehicle combination is 266 tons and was stationed at Convoi s.r.o. in Slovakia. Directly after the short operator training, the first assignment went to the Czech Republic, where 5 Schuler presses were safely and efficiently transported and assembled with the Sefiro and the Greiner GHS-3 / 620-XL lifting system.
Among other recent deliveries is a special designed 200 to. lifting system GHS-1 / 200 as well as the 4-axle line Sefiro with centric electric power pack destined to NKT located in Cologne with the aim to support the energy transformation The Sefiro is adapted to NKT's extra-wide pallet system, thus completes the internal heavy-duty logistics or the transport and loading of up to around 100 tons heavy cable drums. NKT's flexible and reliable cable solutions bring electricity to interconnected grids, hydroelectric and nuclear power plants, onshore and offshore wind farms, oil and gas platforms as well as to solar energy.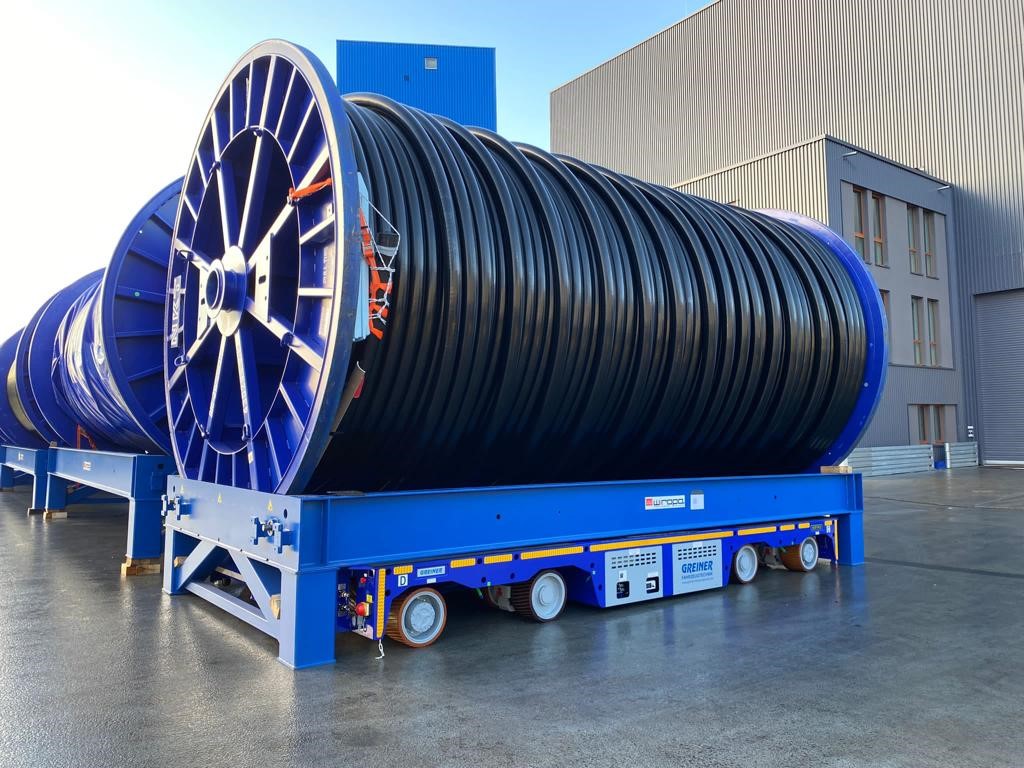 At last but not least, the specialists from Autotrasporti Cram srl from Lograto in northern Italy are delighted with their first 6 axle lines (4 + 2) Sefiro and the new generation of the Greiner hybrid power pack. Like all standard Sefiros, these are containerable with a width of 2.290 mm. With a minimum platform height of just 630 mm and comfortable 410 mm hydraulic axle compensation, the Sefiro is the workhorse not only for internal and space-constrained applications. Cram initially has 228 tons with 6 axle lines permissible total weight available.