Luxembourg railroad company CFL has completed an important step in its infrastructure expansion program by shifting a 200-meter-long arch bridge with a help of self-propelled vehicles from Cometto.
With a length of 200 meters and a width of 18.5 meters, the arch spire reaching 40 metres from the deck to the highest point of the upper arch, it is one of the largest bow-string railroad bridges in Europe. To bring the gigantic structure into position a total closure between the Bettembourg and Gasperich interchanges was. Necessary.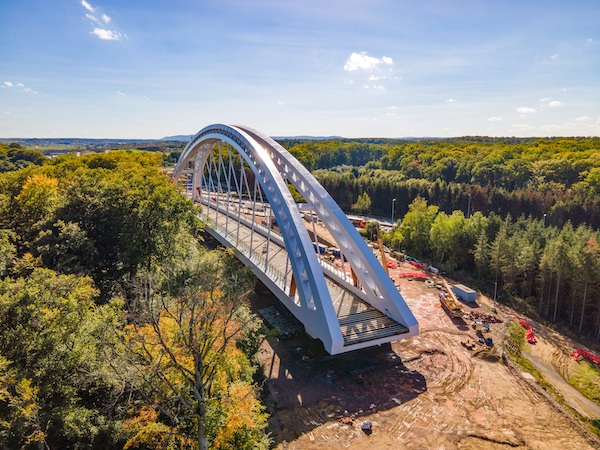 Hydraulic presses were used to gradually raise and align the structure in advance to a height of five meters to the level of the bridge bearings using the "pack & jack" method. Modular self-propelled vehicles, which are predestined for such heavy-duty tasks, were deployed for the final journey. The heavy transport specialists from Sarens were responsible for carrying out this demanding transport task. They put together the vehicle combination in advance and meticulously prepared the procedure. A total of 180 self-propelled SPMT axle lines were involved in this project, linked together as a 5×18 axle line combination at either end of the bridge.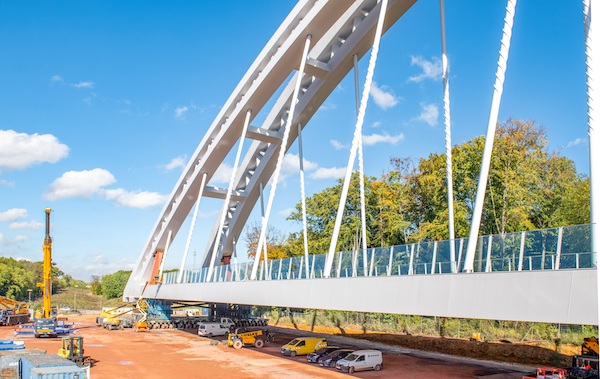 The bow-string bridge fitted into the gap above motorway 3 with millimetre precision. Despite its impressive dimensions, it had to be perfectly adapted to the future alignment of the new line. Due to the electronic steering, the SPMT units can be controlled precisely everything was running according to the plan. The mission was completed after about two hours and the 5,850-ton structure was set down on its final supports.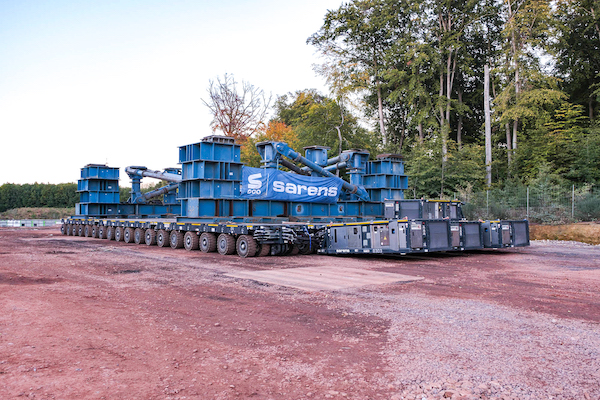 Since 2020, expert technicians have been assembling the many individual parts of the tying chords, including the deck and the two double arches, on site. The result was the arch bridge with a weight of 5,850 tons. "This bridge is one of eight structures that will be built as part of the new railroad line between Luxembourg City and Bettembourg," says project manager Raimundo. "The new project is part of CFL's ambitious expansion and modernization program. Alongside the existing line, this supplementary line represents a significant capacity gain for this heavily travelled section of the Luxembourg rail network."