The Tadano CC 38.650-1 crawler crane has performed exceptionaly when lifting a 250 tonne bridge during the night in the city of Hazebrouck, located in the north of France.  This intervention was a subject to critical deadlines and Sarens' project manager, Koen Rooms, wanted to leave nothing to chance:  "That's why we did a test lift the day before the planned response; This took place without any problem and validated all the preliminary calculations that we had carried out. We thus had the green light for the actual lifting operation scheduled for the next day, for which we had very little time."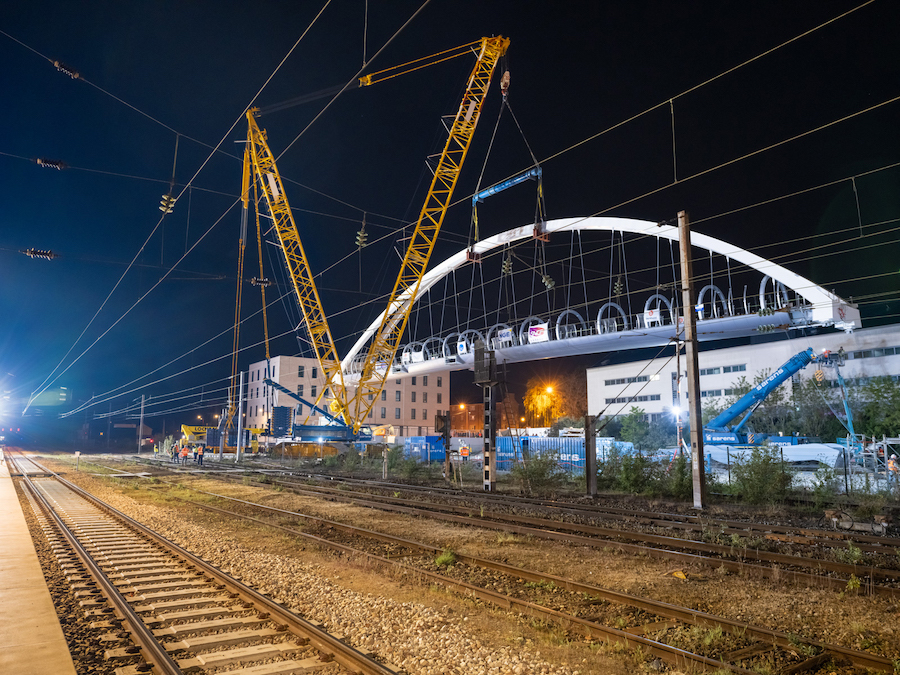 It was therefore necessary to avoid at all costs the slightest delay during this intervention, from the assembly of the crane to its dismantling and evacuation, including the lifting operation itself. The site was indeed in the city center, at the station of the small town of Hazebrouck, located in the north of France. The 75 m long and 250 ton pedestrian bridge, planned to connect the station to a car park, had to be raised "in one piece" above eight railway tracks, moved, turned and finally placed on its foundations. To this end, the high-voltage lines above the tracks had to be de-energized for the duration of the intervention.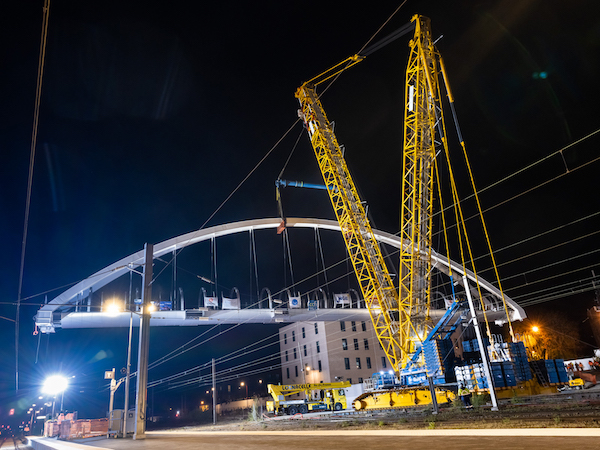 "For this lifting operation, we opted for our Tadano CC 38.650-1 crane and equipped it in Superlift configuration with a 54 m jib, because it can reach exceptional load capacities. Plus, its compact design makes it easy to mount and move, even in the tightest of spaces," says Koen Rooms. In order to disrupt traffic in the city as little as possible during the lifting operation, it was scheduled at night, over a weekend. Already the previous week, the Sarens team transported the crane to the construction site where they erected it in the space of 4 days in an SSL configuration, as well as a traffic lane made from wooden planks.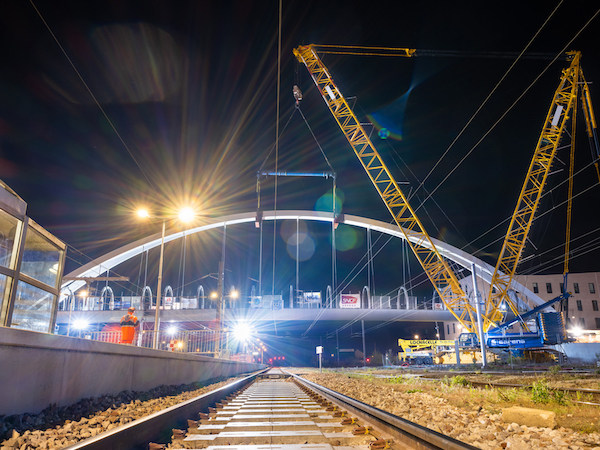 Five hours lifting operation
In order to be able to lift the bridge smoothly and avoid any damage, the Sarens team had developed special slings for the transom; these slings were used to lift the bridge. "The hoists made lifting rings unnecessary and not only helped us reduce assembly time, but also contributed to better control of the lifting operation."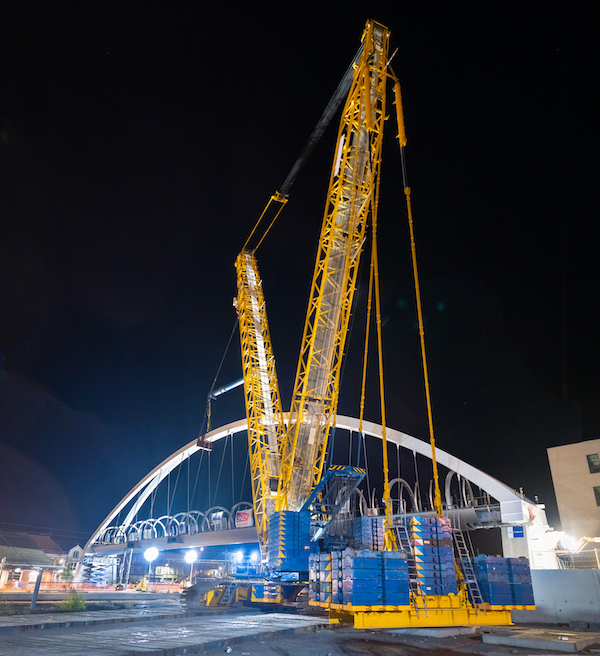 This optimal preparation enabled the Sarens team to position the bridge on its foundations in just five hours, using the Tadano CC 38.650 crawler crane. "The crane had to lift the bridge to a height of 6 meters, within a working radius of 27 meters, and travel a total distance of 16 meters – a demanding task which the Tadano crane performed with flying colors" , summarizes Koen Room, with satisfaction at the end of the successfully completed project.