Himoinsa has supplied 15 generator sets capable of supplying more than 8 MW of power for the construction of a major section of the Pan-European Corridor IV, which runs from Dresden (Germany) to Istanbul (Turkey), providing four lanes, a single railway track, a cycle lane and two pedestrian footpaths.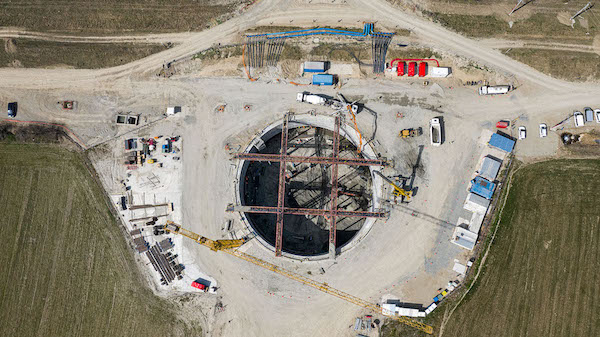 The construction of the largest bridge ever erected over the Danube took 6 years and has been carried out by the Spanish company FCC. With a budget of 225 million euros, this new infrastructure is a communication artery that will channel freight and passenger traffic between southern Europe (Greece, Macedonia and Turkey) and northern Europe (Germany, Poland, Czech Republic, Slovakia and Hungary).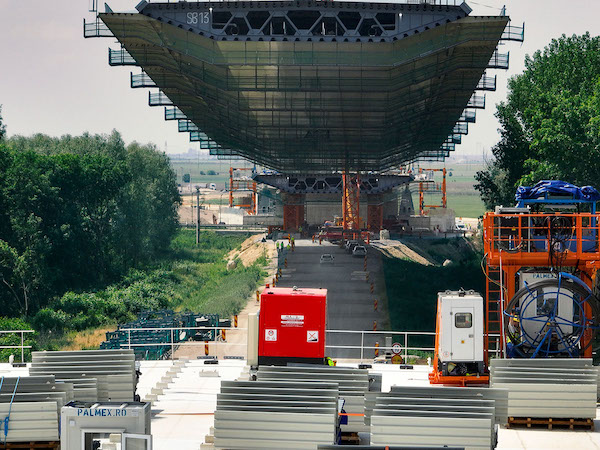 During the first phase of the project, Himoinsa supplied more than 4 MW of continuous power to operate the water extraction pumps located both on the anchorages and on the central pillars of the bridge, one of which has been erected on an artificial island in the Danube. In order to extract water from the first anchorage, a 1 MW containerised generator set was installed; in the second anchorage, three generator sets providing a total power supply of 1.5 MW were deployed. Both anchorages measure 40 m in diameter and are 20 metres deep, which is why the efficiency and reliability of the Himoinsa generator sets was key to generating power during the water flow extraction process.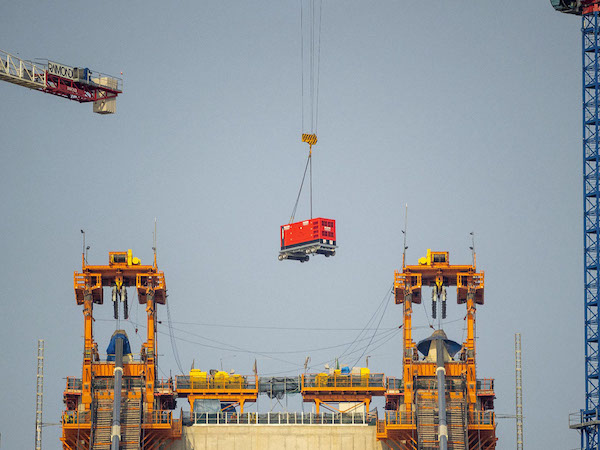 During the second phase, model HFW 600 T5 generator sets were supplied, coupled on slow-speed, 4-axle trailers, generating almost 4 MW of power and running at least 20 hours per day for a minimum of 3 months. One of the requirements of this project was that the controller could monitor the generators via GSM for geolocation purposes and for parallel synchronisation, if necessary. Attached to the generator sets is a switchboard that connects the numerous welding equipment used during the construction of this infrastructure.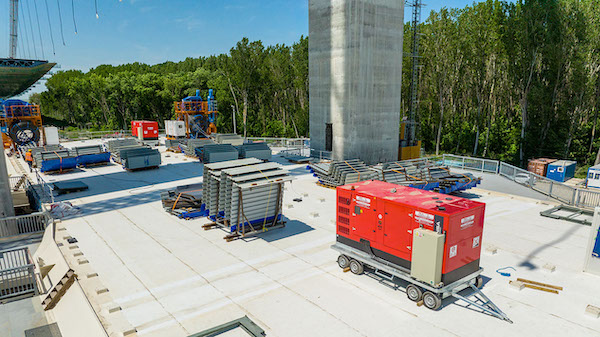 Catalin Stanciulescu, General Manager at All Generating, Himoinsa's distributor in Romania, said: "Our end customer has been very positive about the compact size of our generator sets with high-capacity tank we installed to increase the running time of the equipment and reduce the need for refuelling, thus reducing the risk of contaminating the river. Another positive factor was the chassis which we designed to retain any possible spillage of liquids inside the canopy itself. The performance and responsiveness of the equipment, Himoinsa and All Generating's know-how, as well as the quality of the generator sets are the reasons why our equipment was chosen for this project."