Raimondi Cranes introduced three novelties at this year's Bauma. The two cranes – T187 and T357 – were erected at Raimondi's outdoor exhibit, and were shown alongside the company's new extended crane cab, the Raimondi Lumina X. "We presented the T357 for Bauma, as it demonstrates the superior characteristics of the Class 150, the Raimondi's new range of six flattop cranes. With a maximum lifting capacity ranging between 12t to 24t, this new class was designed with the Central & Northern Europe, American and Canadian markets in mind," explained Cristian Badin, Commercial Director at Raimondi Cranes. With a maximum radius of 77.5m and a maximum tip load of 2.67t in UltraLift, the T357 has the best-in-class specification in terms of jib length and load capacity both at the tip and at intermediate reaches. "The Raimondi T357 is aptly-suited for construction of medium-to-high infrastructural jobsites due to its maximum lifting speed of 152 meters per minute using a 75 kW winch, and the drum capacity of 800m," said Badin.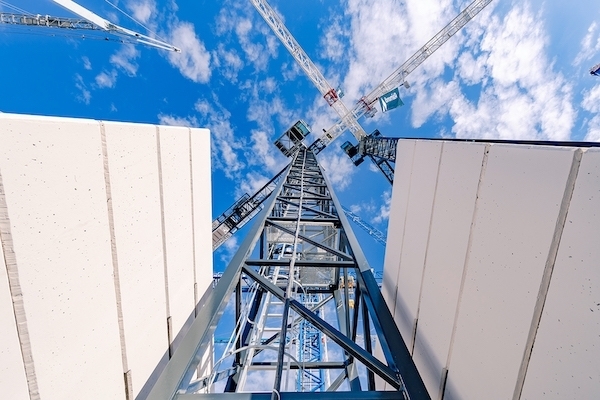 The Class 150 range is the second new series announced by Raimondi. Similar to the Class 110 series, the full range of Class 150 machines is designed and conceptualized as a whole set of cranes by prioritizing modularity of mechanical and carpentry parts, as well as interchangeability of the jib elements. The new crane series' name is drawn from the 1.5m wide jib section. All of the Class 150 models can be equipped with Lumina X, Raimondi's extended version of the newly-launched crane cabin. "At Bauma, we decided to install the T357 equipped with Lumina, while keeping Lumina X on the ground level to allow everyone to experience its impressive dimensions – at a length of 3.88 meters and a height of 2.14 meters – and rich features," Badin explained.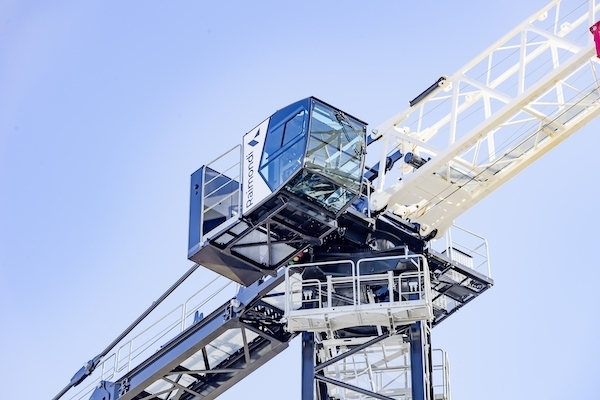 At 2.14 meters high, 2.28 meters long, and 1.50 meters wide, the Lumina cabin is built around crane operator needs featuring several new benefits such as an integrated refrigerator, multiple drawers, coat hangers, a wireless phone charger station and Bluetooth audio system, Lumina also features a new pneumatic seat made of a 1.50cm memory foam layer that stabilizes according to operator body weight. The pneumatic seat alleviates any discomfort during long hauls by preventing fatigue and posture pain, while also allowing for a calming working experience. "The new Cab sports Raimondi's fresh branding color scheme and boasts more than 80% of its total surface made of shatterproof glass. We worked to prevent overheating by using athermic glass, and redesigned the AC system to avoid glass tarnish," Badin stated. While both versions have the same features, Lumina X has been designed specifically for countries with adverse weather conditions as the electrical cabinet is now part of the cabin, allowing for ease of maintenance.
Class 150 and Class 110 are both equipped with the newly-developed ConCore, a control system that builds on previous model strengths while having the capability to instantly detect and report specific type of errors, malfunctions, and faults. This important integration simplifies maintenance and service operations, thereby reducing site downtime. Additionally, the control system allows crane operators to fully calibrate the machine directly from the in-cabin station or via remote control. "We received an exceptional market response for all of the products that we showcased at Bauma. Our dealers, potential clients, industry stakeholders, and guests expressed great enthusiasm for all of Raimondi's launches: Class 110, Class 150, and Lumina. We are positive that our new models will be seen on several important jobsites globally. We look forward to delivering our first two T187s in Italy and Belgium," concluded Badin.