Beijing-based Haihua Industry Group, involved in the production and trade of chemical industry products and equipment for the oil and energy sectors, made use of MYCRANE's online crane rental platform. Using the free service, Haihua was able to source a 400t crawler crane for use on three column installations at a refinery. Critical lift was required at 28m radius and 77m height for the 22.8t column sections.
After receiving a range of commercial offers, Haihua awarded the lifting contract to Sinopec Heavy Lifting and Transportation Co Ltd., who proposed a SANY crane, SCC4000A, in LJ configuration (super lift). Assistance with the contract for lifting services; preparation of engineered drawings; and client support up until execution were all provided by MYCRANE.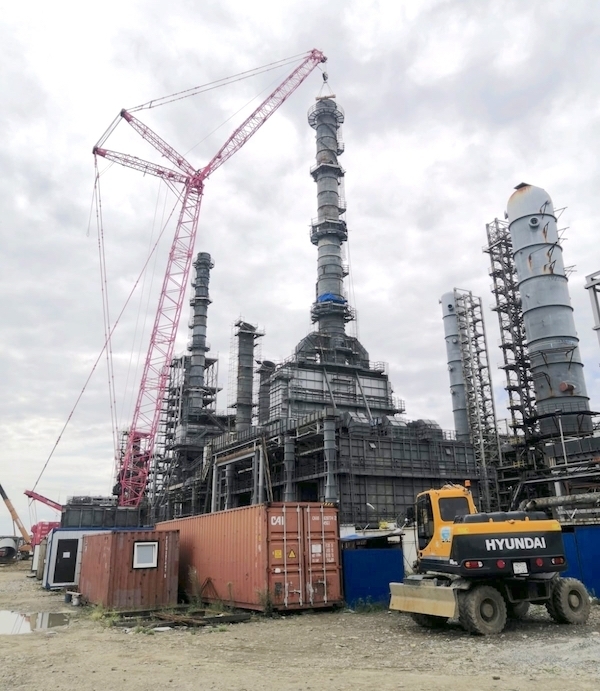 Xu Xinghuai, manager at Sinopec Heavy Lifting and Transportation Co Ltd, which supplied the crane, added: "We registered at MYCRANE just a month ago and have already been awarded this very nice job for our 400t crawler crane, and it was all done online! It's great to make use of a tool that exposes your company to additional customers and orders, without meetings, call or emails."
MYCRANE was also recently tasked with advising a global energy customer that needed to install nine pieces of equipment. The package comprised four condensers weighing 26.8 tons (lifting height over 45m); four crystallizers weighing 48 tons (lifting height over 45m); and one wet dust collector weighing 20 tons. 
The technical team of the customer initially identified a mobile crane with a lifting capacity of 500 tons, the Liebherr LTM-1500. MYCRANE enabled a solution using a 400t mobile crane. A surprise was waiting for all parties at the job site when it was discovered that the heaviest piece of cargo was delivered with a weight 25% heavier than expected (because additional components were installed). This posed a major risk that the LTM-1400 crane already mobilized at the job site would not have sufficient capacity.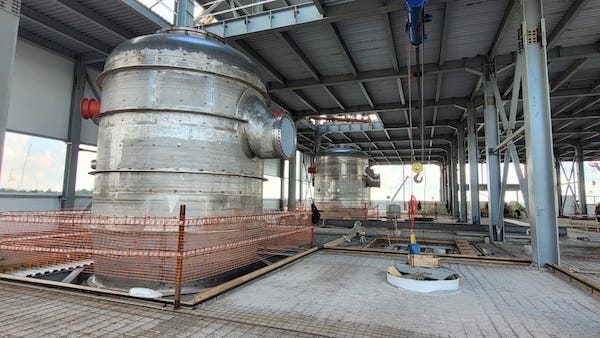 Andrei Geikalo explained: "Because MYCRANE is impartial, we found a way to adjust the weight of the rigging and reposition the crane so it could be safely used whilst still within capacity. This eliminated the need to source a bigger and more expensive crane, and ensured the project remained on schedule.