Comansa tower cranes has been chosen by BNBuilders, a general contractor that specialises in particularly technical projects, to construct Building X, a private research building, offices and meeting rooms, along with a car park, for a Fortune 500 tech company. Specifically, a 21LC550 (the 20 t version), with a hook height of 191 ft (58.22 m) and a 262 ft (79,86 m) reach and its "big brother", a 21LC750 (the 37.5 t version) with a hook height of 175,2 ft (53.4 m) and a 246 ft (75 m) reach and a jib-end load of up to 19,640 lb (8,910 kg) are being used. The new building in Redmond, Washington, beside the local golf course, will be a five-storey building boasting a floor space of approximately 360,000 square ft (33,445 m2).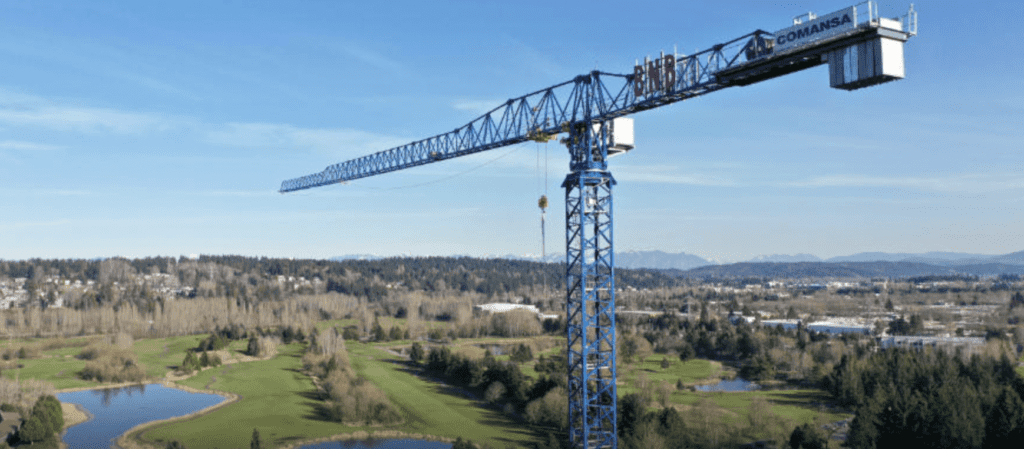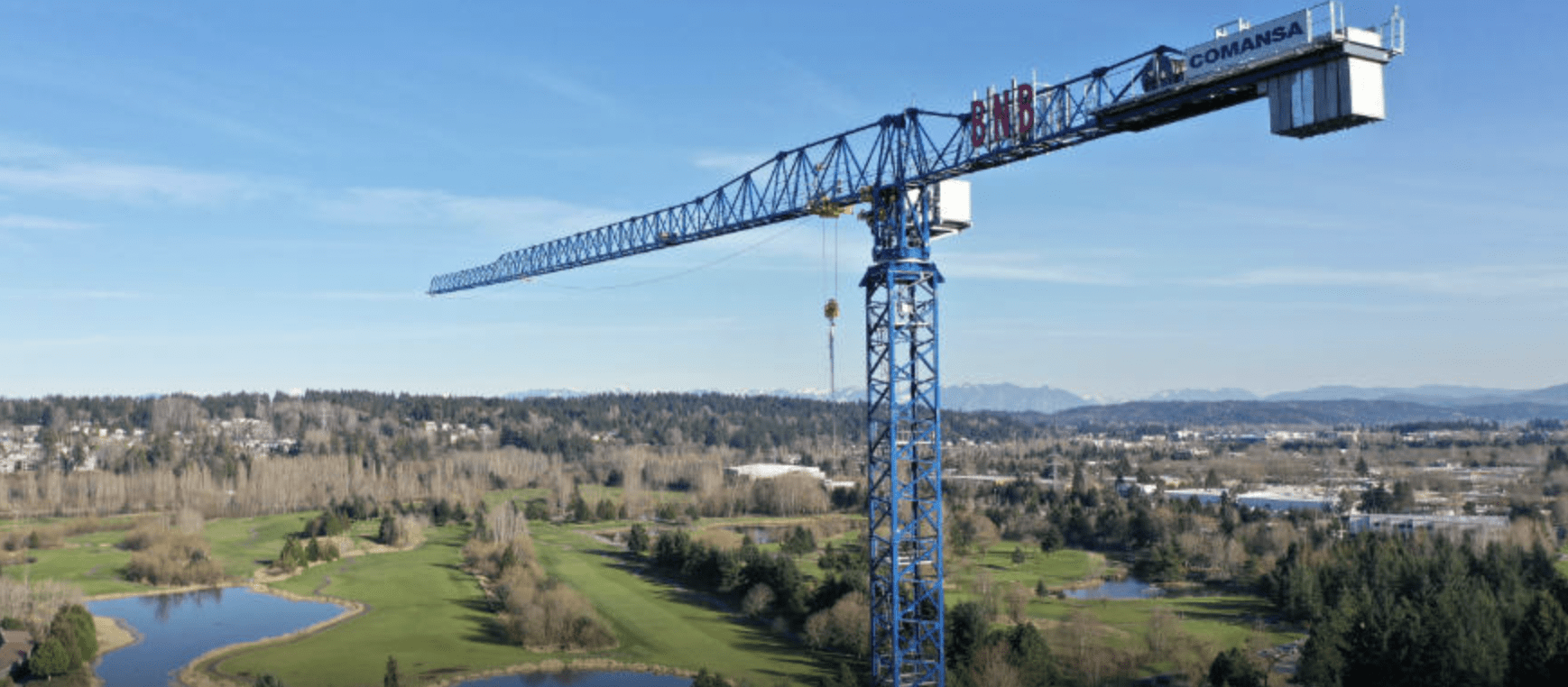 The project site has several trees that the owner wishes to preserve, thus special care was taken when it came to selecting crane positions and heights. Moreover, the cranes had to be positioned in such a way as to enable their free slewing when not in service. The zoning system was used to avoid the hook crashing against fixed elements while the AMCS anti-collision system is also being used to make it possible to operate both cranes while preventing and impeding impacts.
Both of the flat-top cranes being used on this project have XL cabs, many of which are fitted with the new Cube cab and ergonomically designed seat for driver comfort. These tower cranes have been working on the construction of the new Facebook building over the last 12 months and will continue to do so for a further eight months. According to BNBuilders, "crane maintenance and reliability has been excellent, without practically any need for down time".