Blue Water acquired the Guyana-owned and operated Falcon Logistics Inc. The international transport and logistics company handles large volumes of cargo for the Oil and Gas sector into Guyana and with the acquisition of Falcon, the company has expanded the range of services to include shore base, warehousing, trucking, laydown management, heavy haulage and lifting project-related business into and out of Georgetown. Under the structure of the acquisition, Blue Water Guyana, Ltd will remain majority Guyanese owned, maintaining full compliance with local content law.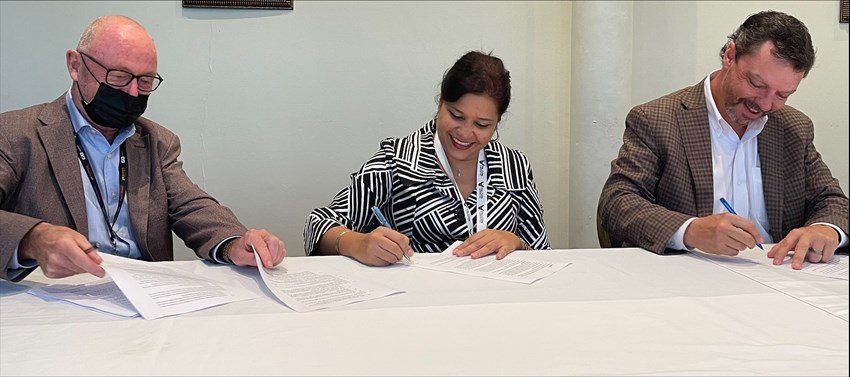 "The acquisition of Falcon Logistics is a very exciting event in the world of Blue Water. It is yet another substantial commitment in the Caribbean region, and we are pleased to welcome more than 40 new colleagues in Guyana to the Blue Water family," says Thomas Bek, COO, Energy, Port & Projects, Blue Water.
"Gaining the staff, expertise and assets from Falcon is instrumental to our business plan in the Caribbean. The new employees, properties, equipment, and warehouse space truly puts Blue Water Shipping in a position to continue to thrive in the local market," says Brent Patterson, Regional Director Energy, Ports & Projects at Blue Water.
`"We are proud to join the Blue Water family, which will provide a global reach to an already expansive Falcon Logistics product. This newly formed Guyanese-owned company not only complies with the full spirit of Guyana's local content legislation but creates a plethora of opportunities for Guyanese people within this industry", says Jennifer Falconer, Co-founder of Falcon Logistics.