Russian mining contractor Sovremenniye Gorniye Tekhnologii (SGT) selected 14 Terex Trucks TA400 articulated haulers for the opencast operation in the Malmyzh mine. Since June last year, the trucks have been delivering heavy-duty performance, working around the clock in two 12-hour shifts every day. With a maximum payload of 38 tonnes (41.9 tons), the TA400 is the biggest articulated hauler Terex Trucks manufactures. This machine boasts a heaped capacity of 23.0 m³ (30.3 yd³) and is powered by a fuel-efficient Scania DC13 engine that develops gross power of 331 kW (444 hp) and a maximum torque of 2,255 Nm (1,663 lbf ft). The TA400 is designed to keep service time and costs to a minimum: its Allison HD4560 transmission boasts high performance oil and up to 6,000 hours between service intervals.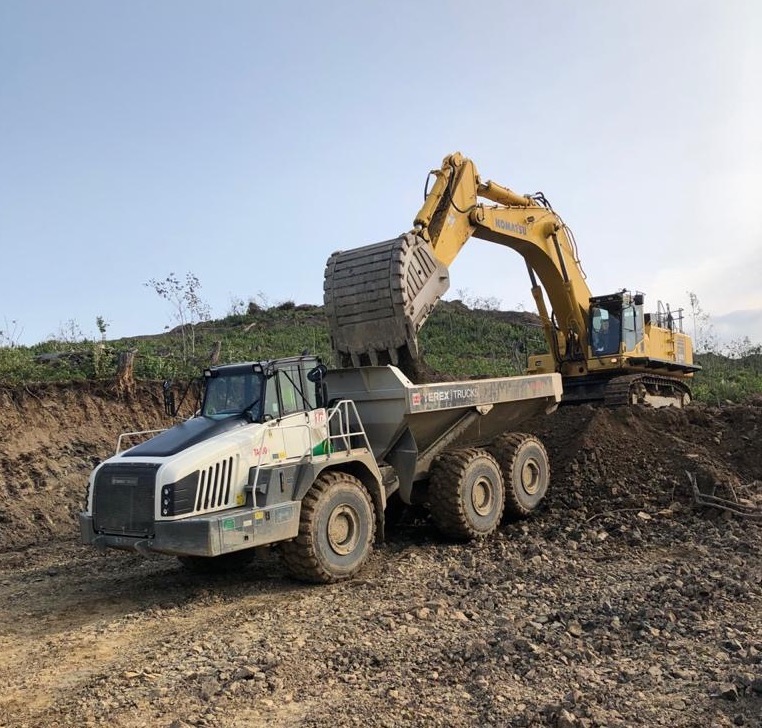 "We're operating in a tough business environment, so cost-effective production is crucial for us," says Vyacheslav Zyryanov, General Director at SGT. "That's the reason why we've been working with Terex Trucks haulers for the last ten years. For us, these machines have the lowest cost of ownership and operation and we know we can rely on their efficient performance." 
Located in Khabarovsk Krai in the far-east of Russia, Malmyzh is one of the largest copper-gold projects in the world. Discovered in 2006, the deposit's commercial reserves are estimated at 5.156 million tons of copper and 278 tons of gold. Currently, a modern mining and processing plant is being built at the site, which will process up to 35 million tons of ore per year. Adverse weather conditions make operating in the mine challenging at times: in winter, the temperature can drop to up to -25°C, whereas the summers are usually very hot with temperatures climbing to 30°C or higher.