German Eurogru expanded its fleet with two new Raimondi MRT234s topless tower cranes, currently installed onsite in Wiesbaden. "We decided to build on our existing fleets with one of Raimondi's strongest topless tower cranes, the MRT234. Equipped with the latest Raimondi cabins, zoning, and autogreasing systems, both of the new cranes also present the integrated Raimondi MoveOne and SmartLink technologies to enhance crane performance, safety, and lifetime cycle," explained Nico Di Salvo, Chief Executive Officer, Eurogru.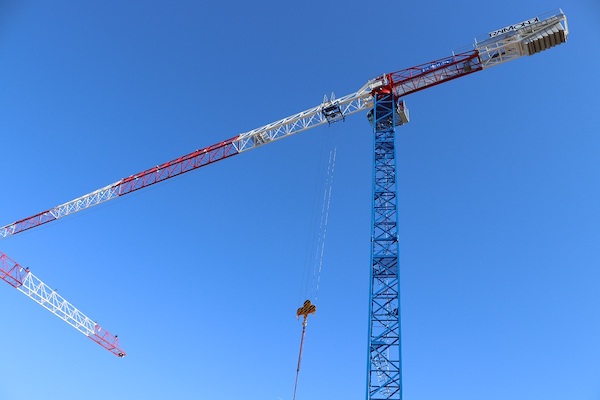 Raimondi MoveOne, a new control system made of redundant sensors, user human machine interface (HMI) and a simplified troubleshooter, increases model safety in compliance with current regulations. The SmartLink system simplifies commissioning and also maintenance operations thanks to a remote detailed monitoring of the crane and its alarms. In fact, data analysis on operation, working time, loads raised and more can be downloaded and accessed on any device at any time.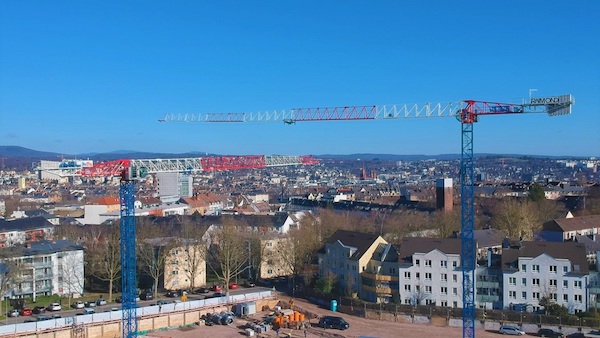 The heavy lifters, rented to SAMA Gru, are currently working at the final stage of the construction of a residential complex in Wiesbaden and expected to remain onsite until the project is completed in Q2. Erected within one day, the MRT234s have jib length ranging between 66m and 70m, a maximum lifting capacity of 12tn and a HUH of 31.5m and 42m, respectively.