Kalmar will supply a total of six Essential Reachstackers to Terminal and Logistics Center Vostochny (TLC Vostochny) following an order placed in Cargotec's 2021 Q1 order intake. They will be used at the rail intermodal terminal in Electrougly in Russia's Moscow Oblast district.
TLC Vostochny is being developed as part of the implementation of the General Scheme for the development of the Moscow railway junction. The construction of a highly efficient and competitive terminal and logistics center in the Moscow region and the formation of a modern transport and logistics infrastructure of international importance allows various types of cargo to be handled using combined modes of transport.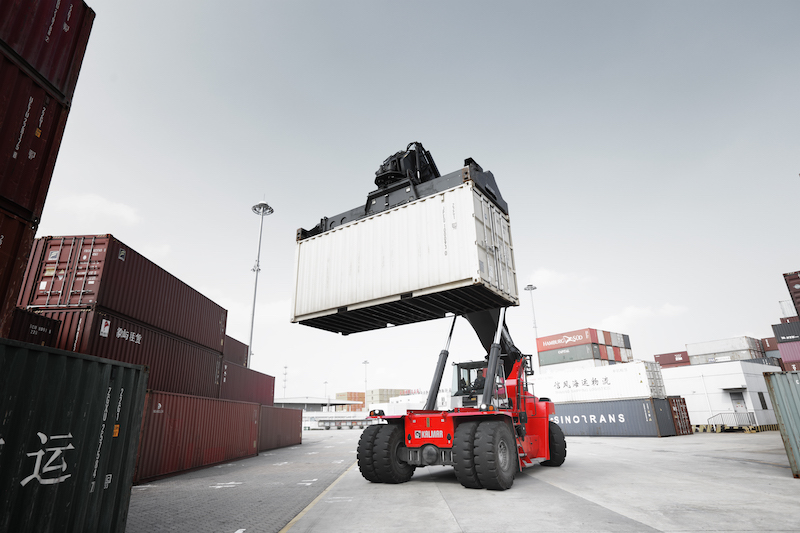 Based on Kalmar's proven G-generation platform, the Kalmar Essential Reachstacker features easily accessible service points to make maintenance quicker and easier, the ergonomically designed Essential cabin that makes driving more comfortable, and a range of standard features to increase the safety of customer operations. The units delivered to TLC Vostochny will be fitted with the necessary hardware to enable connection to Kalmar Insight – a performance management tool that turns fleet data into actionable, impactful insights.
Oleg Shats, Country Director, Kalmar Russia: "We are pleased to continue our long-term collaboration with TLC Vostochny and are delighted that they have selected our cost-effective Essential reachstacker for their fleet. Our Essential reachstackers have proven extremely popular with intermodal customers across Russia because they provide flexibility, reliability and easy maintainability at a highly cost-competitive price point."