Enerpac has announced new accessories for its JS-Series Jack-Up Systems that offer expanded capabilities. The Jack-up system is a multi-point lifting system. A typical system set up includes four jack-up units positioned under each corner of a load. A load is lifted in increments as barrels are slid into the system and stacked, forming "lifting towers." A Jack-Up System is operated and controlled by a computer control unit. Each unit's lifting and lowering operations occur simultaneously; the computer control unit's synchronous technology maintains the balance of the load.
Expanded capabilities include the Enerpac Adjustable Top Barrel to make fine adjustments to the starting height. This base lifting unit comes with one top barrel and 3D swivel saddle. It includes a standard Enerpac HCRL series double-acting lock nut cylinder and can be operated with separate 700 bar (10,000 psi) pump. Designed for JS125, JS 250, and JS 500 models, it can be built into Jack-Up System on first purchase, or existing standard top barrels can be upgraded.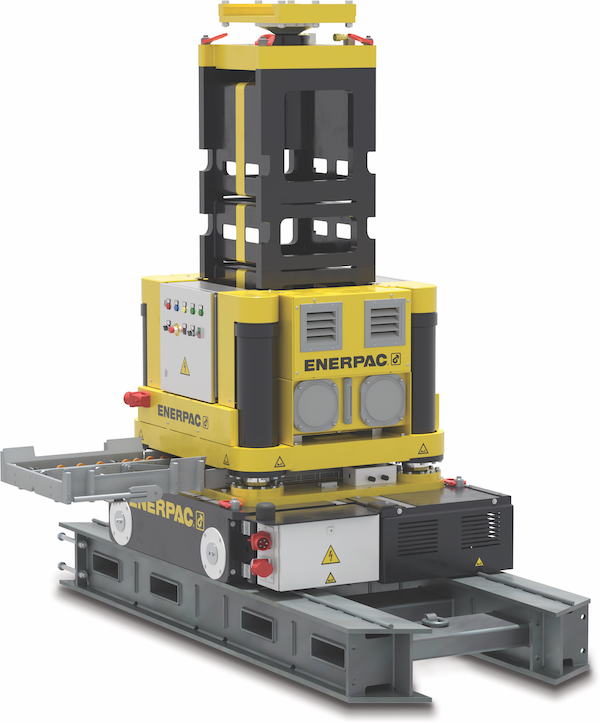 Designed for the JS125 and JS250 models, the Enerpac Bracing Kits allow for up to 50% higher lift. The kits connect four towers and includes four mid barrels, four adjustable braces, and eight diagonal tension bars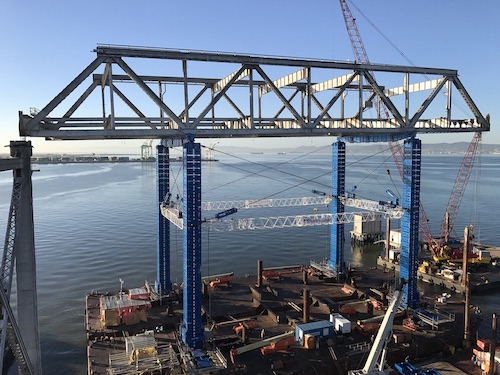 The new accessories also include the Enerpac Base Frame Trolley System to transport load horizontally. The system includes one trolley and is designed for the JS125 and JS250 models.