P&O Maritime Logistics, a provider of critical logistics and marine solutions, will transport pre-finished hotel villas to the Sheybarah Island Resort in Saudi Arabia using its Multi Carrying Vessel fleet. The company signed a contract with Mammoet, a global heavy lifting and transport specialist, to help Red Sea Global, a sustainable development project in the Kingdom, bring their vision to life.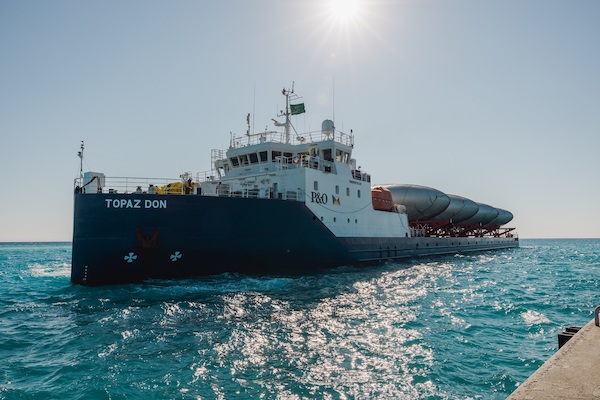 The Sheybarah Island Resort, a key part of the Saudi 2030 vision, will feature 73 distinct and prefabricated villas, some floating above the island's varied ecosystem. Miami's Oppenheim Architecture conceptualized the stainless-steel orbs, designed by Killa Design, the designers of Dubai's Museum of the Future, offering a one-of-a-kind experience for guests. The resort, surrounded by mangroves, beaches and coral reefs, will employ cutting-edge sustainable and eco-friendly technologies to protect and improve the local surroundings.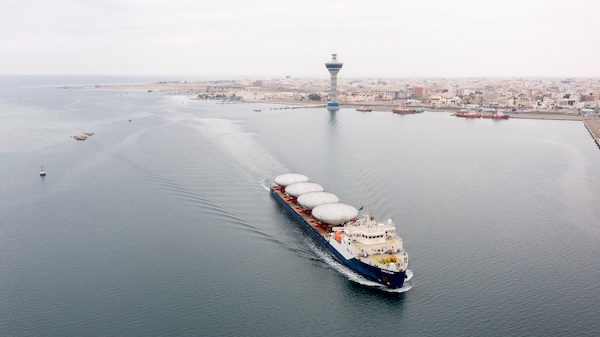 The MCVs used for the project underwent servicing in dry dock to minimize their impact on the local marine life and prevent the introduction of foreign organisms. The shallow draft and versatile thruster arrangement of P&O Maritime Logistics' vessels ensure minimal disturbance of the shallow sea bed. These vessels are ideal for reaching areas inaccessible to larger ships due to their size. The MCVs can efficiently and promptly deliver to the site with minimal congestion to both the production facility and project site, providing a cost-effective solution for the customer.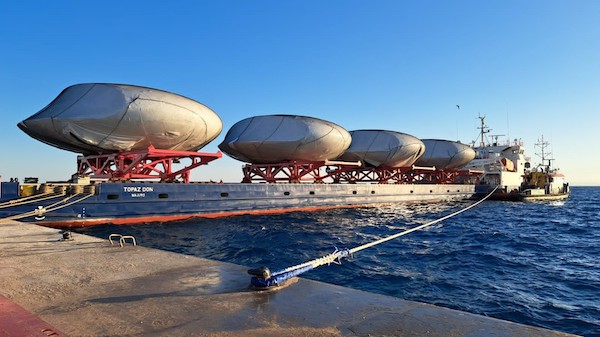 P&O Maritime Logistics, a subsidiary of DP World, has established a new shipping route connecting the Port of Jeddah to Port Sudan. Its Multi Carrying Vessel (MCV) fleet is now transporting containers across the Red Sea for the first time, increasing volume and reducing waiting times for main line carriers.
Martin Helweg, CEO of P&O Maritime Logistics, said: "As a company headquartered in Dubai, we regularly operate in the Red Sea and around the Middle East. It is particularly exciting that our MCV fleet has been so successful in this region on a variety of projects. We are also delighted to be supporting Mammoet in the development of the Sheybarah Island Resort, as part of Red Sea Global's Red Sea mandate. Sustainability is at the heart of our business, and transporting the villas is just one example of how we are increasing our capacity for projects that promote sustainable development."
Jad Ayoub, Project Director for Mammoet said: "We are pleased to have P&O Maritime Logistics supporting us with the shipment of villas for the Sheybarah Island Resort. We have selected P&O Maritime Logistics for its vessels with shallower drafts that will have minimal impact on the sensitive marine environment of the Red Sea. With Mammoet's ongoing commitment to sustainability and sustainability being the vision for the project, it was crucial to partner with a company that ensures their operations and values are aligned with ours."