The RA30 and RA40 Rokbak haulers will make their North American debut at Conexpo 2023 in Las Vegas, Nevada from March 14th to 18th. Scottish manufacturer of articulated haulers will showcase both models, giving attendees a chance to see the earth-moving machines in person and experience their "Rok-solid" performance.
"We cannot wait to get back to Conexpo and give the RA30 and RA40 pride of place on our stand," says Paul Douglas, Managing Director of Rokbak. "We're looking forward to getting as many attendees interacting with what we've got lined up as possible, as well as introducing people to our knowledgeable team who are keen to show off our robust and hardworking haulers. Rokbak will be there to show customers first-hand the quality our machines and why we've become known as one of the most reliable and trusted articulated hauler manufacturers in the market."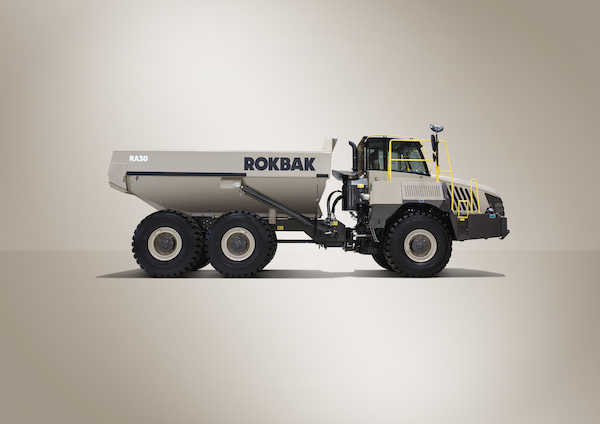 "Rokbak is seeing huge demand for its RA30 and RA40 articulated haulers in the US," says Robert Franklin, Rokbak's Director of Sales – Americas. "The US is leading articulated hauler demand globally with huge infrastructure spend. There is a lot of construction activity at the moment around house and road building, so we are keen to meet with customers and potential customers at Conexpo and discuss how the RA30 and RA40 can help with these projects."
In September 2021, Rokbak, based in Motherwell, delivered its first sand-colored machines to the USA. Linco Construction of Houston, Texas bought two RA30s through Easton Sales and Rentals to aid in earthworks, utility work, and clearing projects. Most US dealers soon followed with confirmed orders in the first few months.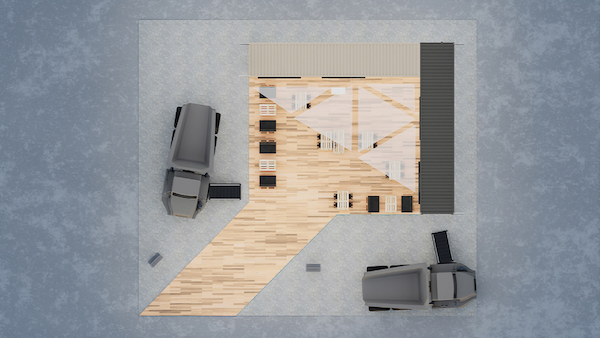 Rokbak will exhibit at Booth F8926 in the Festival Grounds along with fellow Volvo Group companies: Volvo Construction Equipment and Volvo Penta. At Conexpo, Rokbak will showcase the machines' benefits for construction projects, discuss their performance and cost-effectiveness with customers, and emphasize the company's dedication to sustainability and goal of net-zero as part of the Volvo Group.