Crosby Group, a supplier of lifting and rigging equipment, and Kito Corporation, a renowned producer of material handling tools with a 90-year history in hoist and crane development and production, announced today that they have completed their merger. 
The newly formed Kito Crosby combines two foremost industry companies with complementary product offerings and geographic coverage to better meet the needs of customers, employees, and global communities. The merged entity will prioritize investment in its employees, products, and facilities to develop cutting-edge solutions for its customers, who will have access to enhanced services, support, and training. As part of Kito Crosby, employees will have the opportunity to participate in an employee ownership program.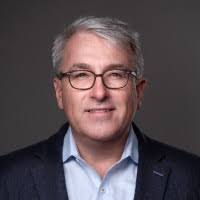 Robert Desel, CEO of Kito Crosby, said: "I am thrilled to announce we have completed the business combination of The Crosby Group and Kito Corporation to form Kito Crosby, a global provider of comprehensive lifting solutions. Together, our highly complementary product portfolios and mutual commitments to safety, reliability, and innovation will create exceptional value for our customers and other stakeholders. I am honored to be leading this organization and the 4,000 team members around the world to bring together two amazing businesses with rich traditions and histories.
"I am very excited to announce that under the combined company we will be extending our expanded employee ownership program to Kito Crosby team members. We firmly believe that everyone contributes to the success of the company and should benefit from their efforts," Mr. Desel concluded.
Yoshio Kito, Chairman of the Board of Kito Crosby said: "This combination represents significant value creation for our customers, employees, shareholders, and communities. We are excited to continue growing as a combined business and to develop incremental opportunities for our existing and new customers across the world with expanded product offerings and solutions, while maintaining the same support and commitment they have come to expect."