Van der Vlist recently opened a new Technical Logistics facility in Zeebrugge as a response to the fast-growing demand for their services. This is the company's second facility in the area, and it was developed over the last two years to provide extra capacity for the assembly and modification of agricultural and construction equipment.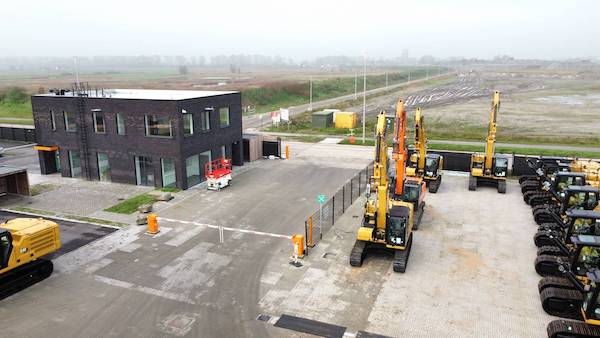 The new site has an area of 30,000 m², including 4,000 m² of workshops, and is designed to focus on the heavier equipment. The existing facility in Koggenstraat remains focused on compact machines and has 32,000 m² of outdoor storage space, 5,000 m² of indoor storage space, and 3,000 m² of workshops.
The recently opened facility has been sustainably designed, with heat pumps and solar panels installed to avoid the need for gas or fuel oil and EV Charging stations for company and colleague vehicles. Additionally, in preparation for the arrival of Electric Trucks, two double heavy duty charging stations have been installed.