Fagioli, a global transport, logistics and heavy engineering specialist, has developed a unique jack-up system for heavy-duty transport projects. This dynamic system working in combination with their self-propelled Cometto SPMT fleet offers new possibilities for future load out operations.
The jack-up system was mounted on the deck of the Cometto modules, and it immediately proved its versatility by transporting and loading out oversized offshore wind farm jackets with weights of over 1,800 tons and heights of up to 80 meters. "The jack-up system proved to be the perfect solution for load out operations, especially where locating cones fitted to the jacket legs required accurate insertion into the grillage of the vessel and the standard SPMT stroke is insufficient", explains Alberto Magni, Fagioli General Manager for the Asia-Pacific region. "The jackets were safely transported at the full height, then upon reaching the final set down position on the roll-on/roll-off vessel, the jackets are then safely lowered down into the grillage."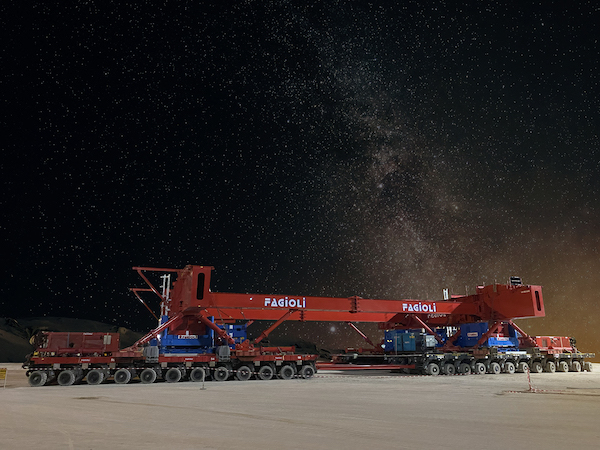 The entire transportation system is made up of three main components: 96 axle lines of Cometto self-propelled modular transporters with a total payload capacity of 4,608 tons, a jack-up system with four electronically synchronized lifting towers that can lift 2,400 tons, and specialized modular transport beams created by Fagioli, each with a 23-meter span in the standard format. These three elements can be adapted to fit the project's requirements. The use of this jack-up system configuration allows for a smooth and cost-efficient roll-on operation, as well as internal yard movements that meet the standard DNV-GL requirement for load-out projects. Fagioli has already successfully completed the load-out operations of 32 jackets, each weighing up to 1,800 tons.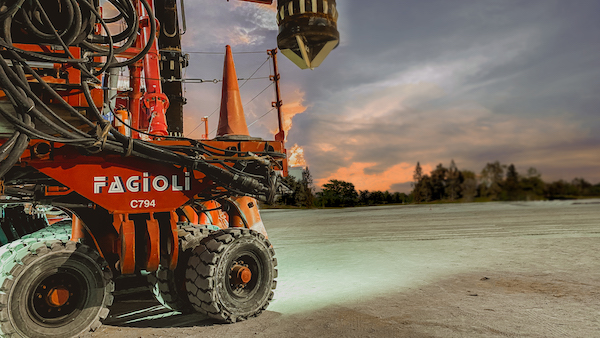 When combined with the Cometto axle lines, this jack-up configuration provides a range of benefits for tackling particularly challenging tasks. Tomasz Milewski, Fagioli Engineering Manager for the Asia-Pacific region, states "Due to the extreme maneuverability of the Cometto SPMTs, this set up can be used in very congested areas. For example, fabrication yards with simultaneous activities and even with a ground bearing pressure equal to 10 tons per square meter." In this configuration, the SPMT can be employed with either a 3-point hydraulic suspension or with 4-points when additional stability is needed.
The jacking process is carried out by the jack-up units, a fully integrated and synchronized system that allows the lifting of entire jackets without any risk of overloading. Modular "barrels" are inserted into each lifting tower to raise the jacket by one-meter increments. The overall combination is an impressive structure that is still very nimble and safely allows up to four degrees of lateral movement.