Liebherr's LR1160.1 unplugged is one of the world's first battery-operated crawler cranes. The electro-hydraulic drive has the same performance specifications as the conventional version. Both versions are operated in the same way, which is especially convenient for machine operators if they often have to switch between machines.
They do not produce any emissions and are extremely quiet. In idling mode the sound pressure level of three unplugged cranes, at a distance of 16 m, is equivalent to that of a normal conversation on the jobsite at a distance of 1 m. This corresponds to a value of only 60 dB(A). If it is taken into account that a crawler crane is in idling mode for 60 % of the time on the jobsite, this low noise level is an advantage with great resonance.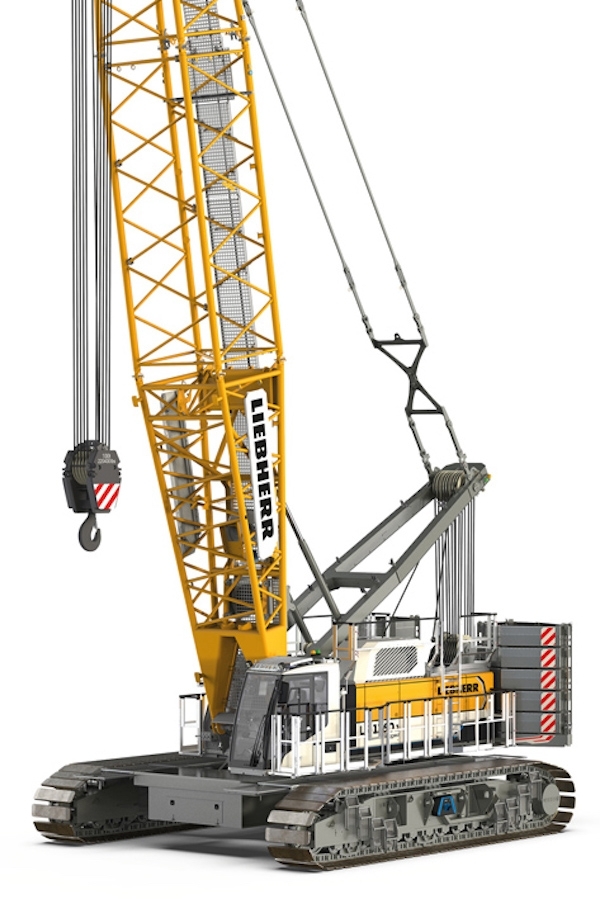 The LR 1160.1 unplugged can be operated with or without cable, therefore: unplugged. Capacity of the battery is designed for 8 hours lifting operation. The crane can be operated without restrictions while plugged into a conventional electric supply with 63 A, or charged within 4.5 hours. Using a 125 A supply, the battery can be fast-charged in only 2.5 hours.
The latest feature of the LR 1160.1 unplugged is the Gradient Travel Aid for the safe negotiation of slopes and inclines. The crane's control system automatically calculates the centre of gravity and warns the operator before the crane leaves the safe area. While travelling, the operator receives information about the permissible and actual gradient and the crane's overall centre of gravity at all times.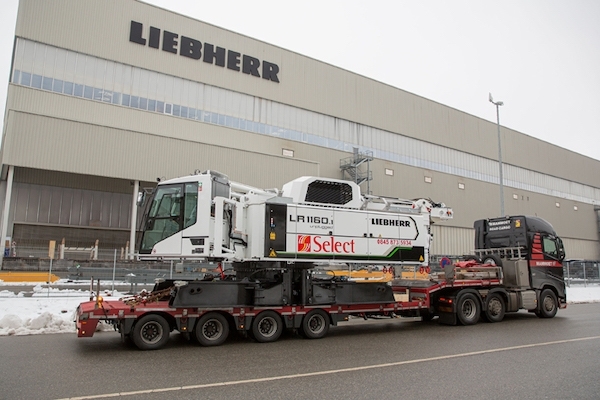 Liebherr-Werk Nenzing GmbH delivered the first three LR 1160.1 unplugged cranes to Great Britain. Select Plant Hire Company Ltd. is pursuing the goal of operating more and more zero-emission construction sites and has even planned three further LR 1160.1 unplugged cranes as investment for 2022. 
The unplugged version of the crane can be recognized through the blue accent on the uppercarriage – the distinctive signature look.